The Elder Scrolls V: Skyrim
Bludgeons and dragons
Wowzers on the scenic front
Skyrim is definitely one reason to own a PC. The next-gen graphics meet my expectation of Bethesda and the Elder Scrolls series. While not as pretty as Witcher 2, the environment and storyline are far more open. If you see a mountain in the distance, you can be sure you can climb it. These aren't just rendered backgrounds, this is the biggest world you can imagine. I just open my map to marvel at a level of detail I have rarely seen in any game.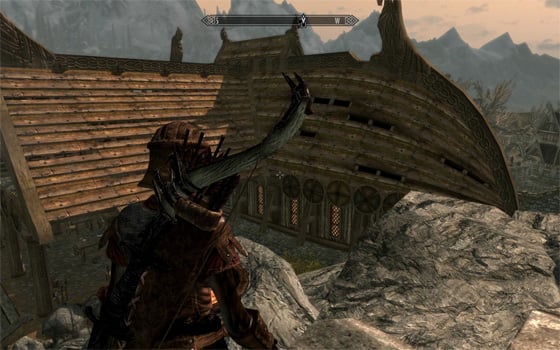 Boat house
This is a dangerous world of beautifully rendered animals, mythological and undead creatures. Finding the necromancy spell allowed me to reanimate some of these creatures at my leisure.
The addition of steam-powered automatons will please the steampunk crowd and add an extra dimension to the game reflecting its enormity and epic scope. Even at level 20, a giant's power attack can send me like a rag doll into the air. And watch out for those grizzly bears! You can't get much better than being handed a quest by a talking dog.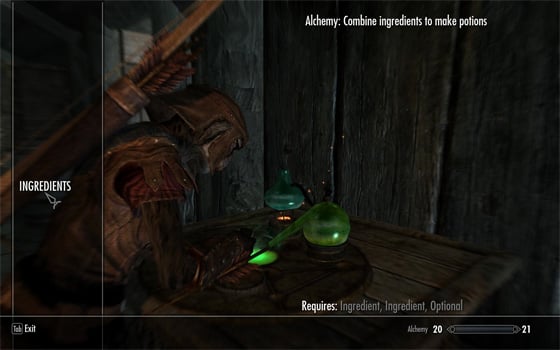 Lab to the living room
And so to the dragons and their mysterious reappearance. There are lots of them. I spent a plenty of time hiding in a bush trying to avoid them! Which was quite strange considering my character is apparently 'Dragonborn', a legendary hunter of the famed beasts. The voice is the power to use the language of Dragons and is central to the main narrative.
But it is surprisingly easy to get distracted from this main narrative BECAUSE HERE IS SO MUCH GOING ON! A long trek to consult some monks filled me in on the basics of learning the Dragon words of power to release special abilities such as fire-breathing.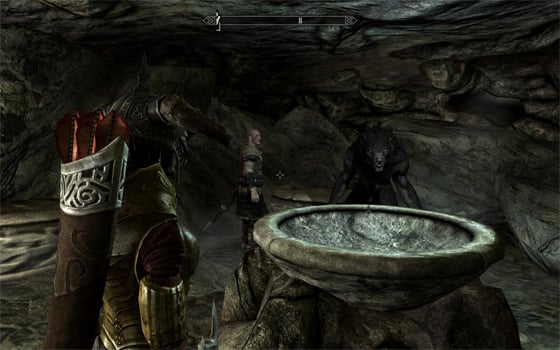 Bowl of pooch
The new Creation Engine does its job astonishingly. Mountain top ruins have age and authority with dynamic shadows and landscape textures realistically changed by windswept snow. Be warned about the weather in Skyrim - it is never on your side. I was attacked by a group of witches throwing fireballs out of nowhere and nearly died because I couldn't see where they were, it was snowing so hard.
Sponsored: Minds Mastering Machines - Call for papers now open