Ten... best Blu-ray movies of 2011
Disc Assessment
Dr Who season 6
Best TV on Blu-ray

Another heavily saturated category with plenty of meritorious contenders, from The Walking Dead to Spartacus: Blood and Sand. But getting the nod is something closer to home, the complete sixth season (sic) of Dr Who. Densely plotted, beautifully rendered in hi-def and played with engaging vim, this set contains some of Matt Smith's best outings as the Doctor.
Four episodes in this set come with commentary tracks (The Impossible Astronaut, The Doctor's Wife, A Good Man Goes To War, and The Wedding of River Song), assorted Doctor Who Confidentials, the Comic Relief mini Space & Time and the Xmas special A Christmas Carol. Rounding off the package are five new mini-episodes, written for the release by Steven Moffat, partnered with a matching Confidential short. Who wouldn't want a copy?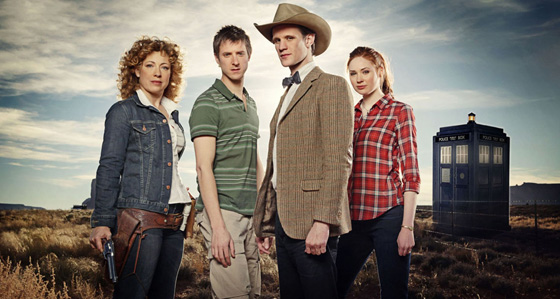 Sucker Punch - Chapter 4


Best Blu-ray demo sequence

Zack Synder's controversial fantasy may have been vilified by the mainstream press when it was released theatrically, but they clearly didn't see it for what it is: a heart-felt love letter to audio-visual excess. I say, if you want sedate drama, tune into Downton Abbey. With a state of the art 5.1 DTS HD MA score, stylised HD imagery and cut-scene aesthetics, this BD is nothing but visceral, grin-inducing demo material. For proof I offer Chapter 4, in which heroine Babydoll takes on three giant Samurai demons with nowt but a long sword and pig-tails. In your face, respectable po-faced critics. ®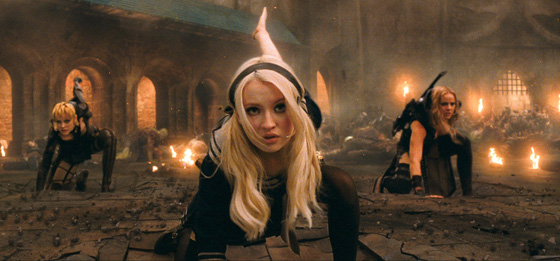 Sponsored: Fast data protection ROI?