The Adventures of Tintin: the Game
Quiffly does it
Horn of the unicorn
You quickly detect the Ubisoft feel. As I play I get déjà vu of Assassins Creed and Tomb Raider, but for children. It's really a shame that things quickly start to get very repetitive. How many times do I have to make the same ship's flags line up with the same picture of a Unicorn?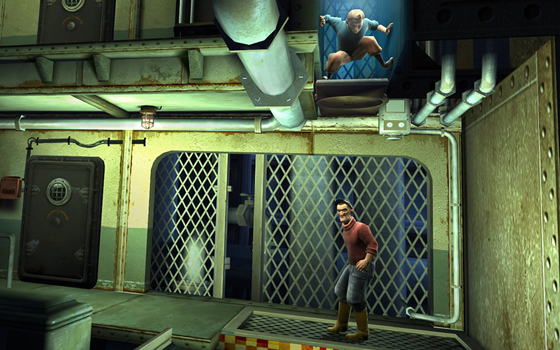 I fart in your general direction
The game has three modes: story, two-player co-op and challenge. In story mode, I spent my time not only fighting enemies, from butlers to pirates, but I also enjoyed getting my swashbuckle on with a bit of sword fighting. This is where Kinect finally starts to earn its money, with a bit of hack and slash against a swarm of smelly brigands.
Be sure to block using the on-screen cues to stop an early death - or non-death indicated by stars above Tintin's head rather than lashings of pixel ketchup.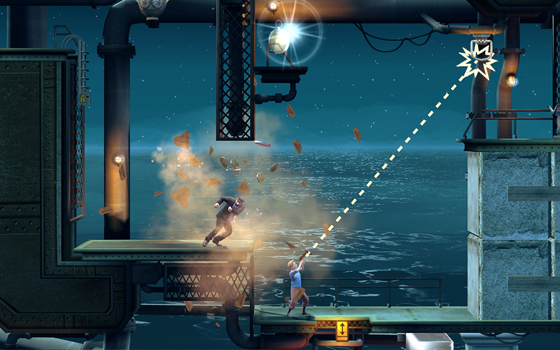 Haddock's smashed again
Shooting baddies from a sidecar, while the always less-than-enthusiastic Captain Haddock drives hell for leather through the desert, has obviously been on my bucket list for a while now. Yes, the movements were guided, which again will annoy most hardcore gamers, but I think that this will actually appeal to this game's target audience.
With a charming and endearing story Tintin filled ten hours of my weekend and it finally gave me a chance to feel I was getting my money's worth out of Kinect.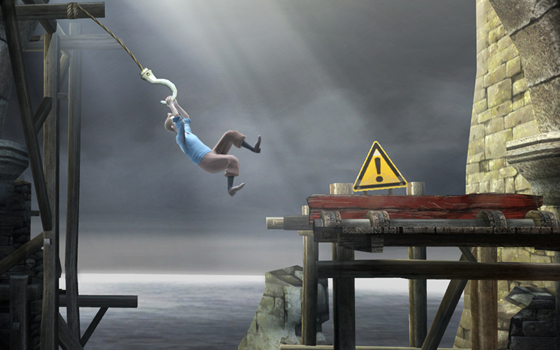 Swingers party
If you've bought Modern Warfare 3, then Tintin isn't for you, but even though it's flawe, I have to admit I had a lot of fun.
Verdict
The Adventures of Tintin brought me back into a world, I am ashamed to say, I had forgotten. Yes it's a simple and repetitive game, and obviously it's aimed at a young audience, but I think the appeal of Tintin is universal. It's a pity this game never fully reaches its potential or comes close to the genius that is Hergé's storytelling. ®
More Games Reviews

Call of Duty:
Modern Warfare 3
Goldeneye 007
Reloaded
Battlefield 3
Uncharted 3
Batman:
Arkham City
Sponsored: Minds Mastering Machines - Call for papers now open

The Adventures of Tintin: the Game
Anchors Away. Available on Xbox 360 (tested), PlayStation 3, Nintendo Wii and PC.