WebOS developer? 'Grab a slab, while stocks last'
Plus: Apple is terribly rude for ousting hacker from iOS dev programme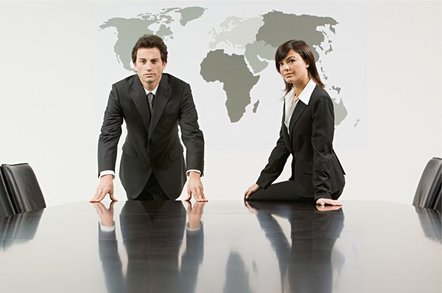 QuotW This was the week when HP continued to act erratically and desperately in the marketplace by offering WebOS developers a cheap deal on the final stocks in the channel of its WebOS Touchpad, which you can get "while stocks last". Although why anyone would want a discontinued fondleslab running a soon-to-be-defunct platform is unclear.
A rumour started circulating that record labels were planning to kill off CDs to make way for digital downloads only.
And boffins said they'd solved the mystery of why Moon rocks are magnetised, even though the celestial body has no magnetic field of its own.
This was also the week when a new study found that vengeful web trolls weren't just a menace to your good name, but could also cost businesses trying to protect their online reputation tons of cash. The research said:
Ultimately, organisations in the future will increasingly have face misinformation disseminated by people who are rash or vindictive, and the public will have to become better at discerning these opinions and rhetoric from facts and descriptions.
Yet another asteroid wasn't on its way to annihilate the Earth, NASA emphasised by using the word safe twice in a way that wasn't the least bit suggestive of a sort of mild panic:
The asteroid safely will safely fly past our planet slightly closer than the moon's orbit on November 8.
The upper echelons of Dixons were no doubt rubbing their hands with glee as Best Buy packed up to go home, with Europe CEO Andrew Harrison saying:
After conducting a thorough strategic review of our operations, we believe that our capital investment and 'connectivity' strategy should be prioritised within our Carphone Warehouse stores as they offer a higher and proven rate of return.
Meanwhile, the Great Patent Wars were still tottering along, with Apple facing a ban in Germany over infringement of Motorola Mobility's patents, something it didn't seem too worried about since it didn't even turn up to court, saying afterwards:
This is a procedural issue and has nothing to do with the merits of the case ... It does not affect our ability to do business or sell products in Germany at this time
And Aussie retailers refused to stop selling Samsung's Galaxy Tab 10.1 in the country, even going so far as to set up European entities to circumvent the Sydney court order won by Apple. One retailer, dMavo, was particularly stroppy in its defiance, with CEO Wojtek Czarnocki saying:
Was Apple just bluffing or do they really want to play the cat and mouse game? We're up for it.
Apart from the damage the court case is doing to its street rep, Apple also didn't come off looking too good when it chucked a hacker that exposes critical vulnerabilities in its Mac and mobile platforms out of the iOS developer programme. Charlie Miller told The Register:
They had every legal reason to do it, but i still think it's rude. It's going to hinder my ability to help them secure their products.
A competition to send a DBA into space was hotting up online, with one database admin sabotaging a Wikipage to make it harder for contestants to find one of the quiz answers, leaving this message behind:
DBAs don't belong in space. Only in basements.
Moving stateside, the US Army announced successful tests of a lightweight plastic machine gun, about which one trial participant, Specialist Brandon Smith of the US Army, said:
I could see a whole squad carrying it. You would own the battlefield.
Meanwhile, the US government disappointed its alien-and-conspiracy-loving populace by insisting that it had never had any contact with beings from outer space, although it did think alien life was likely. Phil Larson, a research assistant at the White House's Office of Science and Technology Policy penned the response to two petitions requesting the truth:
The US government has no evidence that any life exists outside our planet, or that an extraterrestrial presence has contacted or engaged any member of the human race.
Finally, in a comment on our announcement that D:Ream keyboard player and telly boffin Prof Brian Cox will be speaking at a Reg event, reader "Youngdog" posed the following question:
If you see Prof Brian Cox, could you please ask him this: if our latest cosmological observations are correct and that in 4-dimensional space-time Einstein's postulations regarding inertial frames of reference do indeed hold for all parts of the universe and there isn't a better explanation for galaxy structures than dark matter and no evidence for competing theories such as large-scale aggregation of gravitational fields or unknown relativistic effects at large distances then does he, after all that, still believe that things can only get better?
®
Sponsored: Minds Mastering Machines - Call for papers now open