Gamers stuff Nvidia's pockets with cash
CEO 'blown away' by Project Denver ARM server chips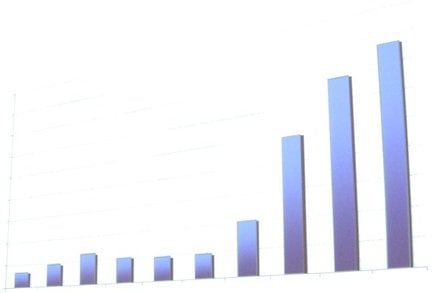 The latest round of high-def video games for PCs – namely Call of Duty: Modern Warfare 3, Battlefield 3, and the impending launch of Star Wars: The Old Republic – have saved graphics chip maker Nvidia from being slammed by a slowdown in PC sales.
In fact, explained Nvidia in a conference with Wall Street analysts call going over its financials for its third quarter of fiscal 2012, the company said that despite the advent of Core and Fusion CPU-GPU hybrid chips sold by Intel and AMD, respectively, over the past several quarters, a discrete GPU such as Nvidia's GeForce or Quadro cards is chosen by about 36 per cent of PC users, give or take a point in any given quarter.
The problem for Nvidia in fiscal Q3, however, was that the PC market slowed, and discrete graphics card sales on notebooks was actually down sequentially. But the uptick in graphics card sales among PC gamers who want to build rocketsleds to play these new games was more than enough to offset the softness elsewhere in the PC market.
And thus, Nvidia posted sales of $1.07bn, up 26.3 per cent, with net income more than doubling to $178.3m.
The consumer GPU business, which includes desktop and notebook GPUs, memory, chipsets, and license revenue from a cross-licensing deal Nvidia signed back in January with Intel, had sales of $644.8m, up 1 point sequentially. This business rose even with the PC market decline and the fact that Nvidia's chipset business was down by two-thirds (presumably sequentially again) to a mere $22.4m as it exits that market. Desktop GPU sales rose by 23 per cent.
Nvidia's Professional Solutions unit, which sells higher-end Quadro graphics cards and their Tesla GPU coprocessor computing relatives, had a 9.5 per cent bump sequentially to a record high $230.3m. End users in the emerging markets of China, Brazil, Russia, and India have a taste for speed, and are buying more upscale machines, said Jen-Hsun Huang, Nvidia president and CEO.
Nvidia makes a lot of noise about the use of GPU coprocessors in high performance computing, turning Paris Hilton boxes into John Nash servers, and sales of Tesla coprocessors were up sequentially. But how much, Nvidia did not say, and the revenue stream was not material enough for Nvidia to break it out as a separate computing category.
That day will come, fear not. Especially after Nvidia enters the ARM server-chip racket sometime in 2013, with its "Project Denver" 64-bit ARM processors. Project Denver was divulged back in January, and will be based on the ARMv8 core design that ARM Holdings started talking about two weeks ago. Nvidia's plan is to get the Denver ARM chips out the door more or less concurrent with the "Maxwell" generation of GPUs, which are due in 2013.
Huang said that Nvidia was working to boost the single-thread performance of the ARMv8 architecture, while at the same time helping to extend the memory addressing to 64-bits. Servers like fast threads sometimes, and server applications these days usually need more than the 4GB of main memory that you are limited to with the 32-bit memory addressing in the current ARMv6 and ARMv7 cores. Huang said that Nvidia was working on the Denver chip and would be able to say more about what it is around the end of next year. "You're going to be as blown away and excited as I am," he said.
Maybe Intel shouldn't have given Nvidia $1.5bn and exited the discrete graphics chip market. ®
Sponsored: Minds Mastering Machines - Call for papers now open