Eleven - if you will - rocktastic music movies
We go to 11 to celebrate Nigel Tufnel Day
School of Rock

Jack Black smashes it in stringed fashion here, playing the role of over-enthusiastic wannabe rockstar, Dewey Finn. Kicked out of his own group, Finn sets up a band in school after covertly stealing his friend's role as supply teacher.
Finn takes the kids through various lessons in how to be a rocker and eventually enters them in a battle of the bands, with intentions of winning the $20,000 prize that will cover his rent.
The humorous but sentimental movie sees Black in one of his most memorable roles to date, breaking convention, drilling in the old school mindset of rock rebellion and informing parents that he has touched their kids through the medium of music.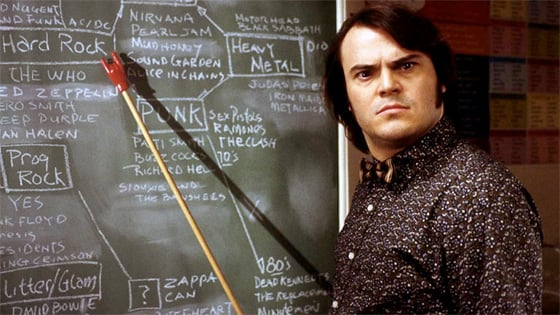 Reg Rating 80%
More info IMDB
Sex & Drugs & Rock & Roll

Another biopic here, this time telling the story of Ian Dury and his rise to fame. The Blockheads frontman had an unsettled journey, contracting polio as a child and struggling through relationships as a result of his full-on lifestyle and uncontrollable impulses.
Andy Serkis steps into Dury's shoes, playing the anarchistic role perfectly, fighting back against an unfair society and making something of his creative juices, while, of course, as the title suggests, engaging in a lot of Sex & Drugs & Rock & Roll.
A great film in itself, yet the performance of Andy Serkis is deserving of particular praise as at times it's near impossible to tell the difference between the actor and Dury himself.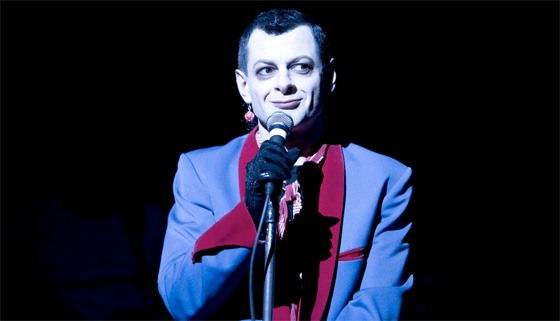 Reg Rating 75%
More info IMDB
Sponsored: Minds Mastering Machines - Call for papers now open