Nokia Lumia 800
Finn Win phone comes out fighting
Early days, then
Office is included, saving files to Skydrive and Sharepoint servers, and is nicely implemented; and Xbox Live allows subscribers to check in. And the power user will soon find the Tiles+List UI tiring. I found it limiting almost right away – it's simply quicker to find seldom-used apps when they're in a grid – and easier to organise things when they're in folders.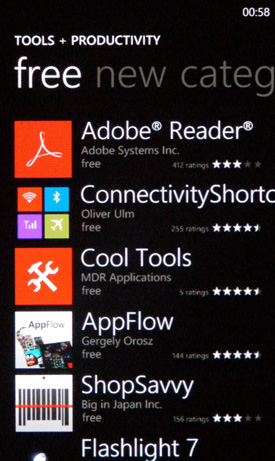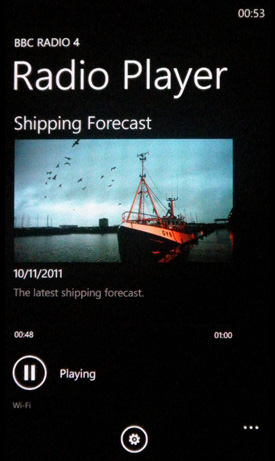 Marketplace apps can be viewed by category and some of them are actually quite useful.
Both Nokia and Microsoft have a long way to go together on this new, but very promising platform. Microsoft badly needs a high quality and trusted phone manufacturer to make the software into a great product. Nokia badly needed a modern platform, and now it's got one. The partnership doesn't look such a bad idea at all, now.
Most importantly it's got momentum, with a decent range of software already in the Marketplace – Plane Finder, for example – and more arriving all the time. It can't be too long before Skype and Opera grace the platform.
Nokia is clearing the decks to push the 800 out in time for Crimbo and its haste in getting this product to market is understandable – but evident in the duplication of music and maps, and some design decisions. Was this really the best enclosure the company had to hand? If the case design isn't to your liking, the cheaper and fairly cheerful Lumia 710 has the same internals, runs just as fast, yet has a few more curves on its corners that might appeal.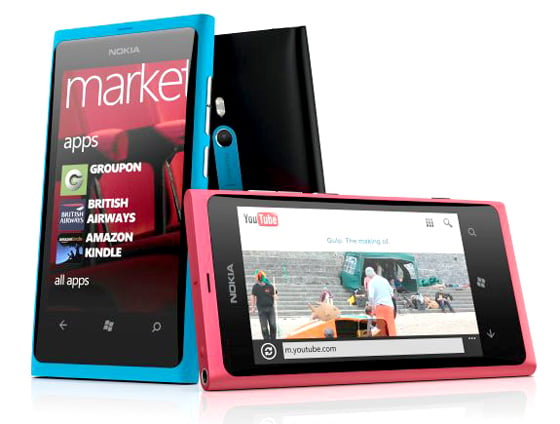 In need of a few tweaks, but a fairly sound offering overall
Verdict
Aesthetics aside, the speed and ease of use of the Lumia 800 – and the remarkable People application – make this a very attractive alternative to the iPhone. Even if you don't do much social networking, it's nice to have communications and events aggregated under by contact or group. People who see it, like it. ®
More Smartphone Reviews

RIM
BlackBerry
Torch 9860
HTC
Titan
Ten… Androids
to outshine
the iPhone 4S
Apple
iPhone 4S
Sony Ericsson
Xperia Arc
Sponsored: Minds Mastering Machines - Call for papers now open

Nokia Lumia 800
Nokia's first outing on the Windows Phone 7 platform.