RIM BlackBerry Torch 9860 smartphone
All touch and no type
Media takeout
Unlike iOS and Windows Phone 7, transferring files onto the 9860 doesn't involve getting up close and personal with any bespoke desktop software. Just hook it up to your computer as USB mass storage and away you go. Once loaded the Torch 9860 makes for a very fine media player with MP4, WMV and DivX/Xvid files all supported up to 720p along with MP3, AAC, WMA, Flac and Ogg Vorbis audio.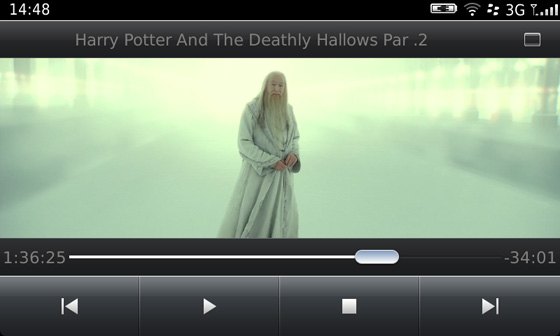 Video player
The 5Mp camera is the best I've encountered on a RIM handset. OK, that's not exactly a ringing endorsement but the end results are better than you will get from a mid-range 5Mp Android shooter like the Sony Xperia Play. Video can be shot at a maximum resolution of 720p/30fps with rather impressive results.
To finish with the essentials the Torch 9860 demonstrated top notch call quality both in and out-bound and it has very powerful little speaker. The large screen does have an impact on battery life but a full charge should still see you through two full days, which is more than you will get from many an Android handset. At around £380 unlocked the 9860 isn't cheap, but with most handsets bought on contract in the UK I can't see that hampering adoption.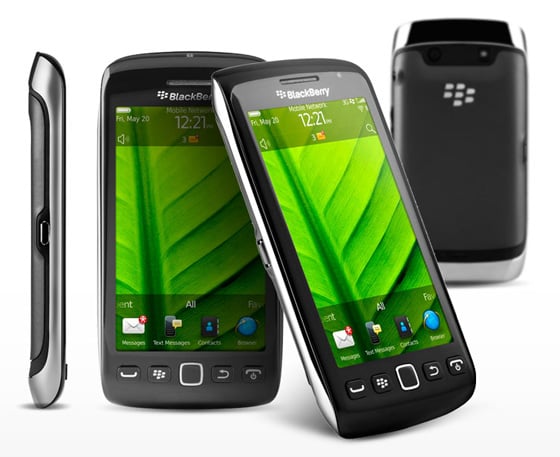 An impressive battery performance keeps the Torch alight longer than most rival touchscreen handsets
Verdict
Is the BlackBerry Torch 9860 good enough to arrest RIM's decline? On balance I'd say, yes. It's fast, well made and mercifully free of dependency on the likes of Zune or iTunes. The UI may not be the last word in cool but it works well enough and media file support is impressive. The lack of third party apps and the absence of Flash are enough to ensure BB7 won't lure me away from Android but it no longer feels like switching would be an excessive compromise to gain access to BlackBerry messaging services. ®
More Smartphone Reviews

HTC
Titan
Apple
iPhone 4S
Ten… Androids
to outshine
the iPhone 4S
Sony Ericsson
Xperia Arc
RIM
BlackBerry
Torch 9810

RIM BlackBerry Torch 9860 smartphone
RIM's latest all-touchscreen BlackBerry smartphone.