Call of Duty: Modern Warfare 3
Barrels of fun
Dog eat dogtag
Should we expect more, something different, something unique from a sequel of a sequel like this? We're all content to sit back and watch Jack Bauer save the world in ever more implausible ways in 24, so why criticise Infinity Ward for doing any different? At least the shooting metered out is of a superior quality, and the associated special effects and chase scenes exhilarating. I can forgive them the outrageous story.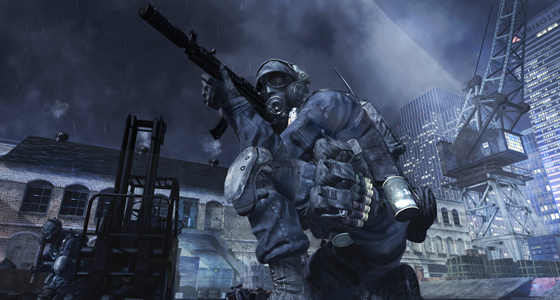 Kneel, Armstrong
Of course, most gamers will buy MW3 for the multiplayer side of things, and they'll have a great many options of online action to pick from. I won't pretend that in the sleep-deprived review session I managed to play everything to the depth I'd have liked - such is the way with timed review events these days - but what I did experience was exceedingly convincing.
'Spec Ops' - last seen in MW2- is back and in fine fettle. The co-operative missions are just as much fun as ever and include in as many do or die scenarios as before. Added for good measure comes 'Survival' mode which is reminiscent of Halo's 'Firefight' in which waves of ever more hardened hostiles must be vanquished.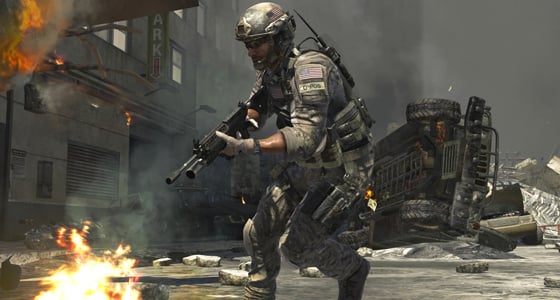 Keep the home fires burning
Deathmatching receives a similar polish. The 'Confirmed Kill' mode, for example, appealing to my personal apathy for cowardly snipers by rewarding players for not just successfully felling a rival, but triumphantly collecting their victim's blood-soaked dog tags. You can also collect dog tags of fallen comrades, so denying the opposition maximum spoils.
Pull off a particularly smart kill and you'll even be able to boast to you heart's content on 'Call of Duty Elite', CoD's vey own social media platform.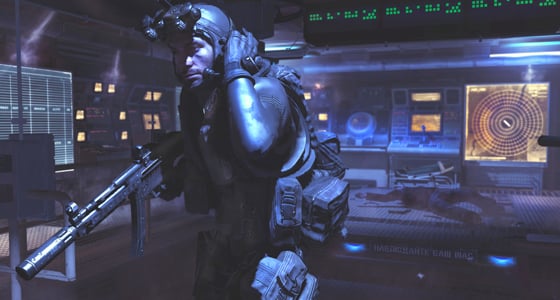 Moody blues
Verdict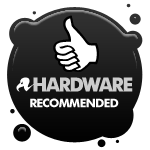 Modern Warfare occupies strange territory. Most of my gaming chums, for example, never ask, "How does Dark Souls play?" yet fixate upon whether MW3 is better than MW2. It's a rather privileged position for a franchise to be in, ground shared with only the likes of Fifa and Grand Theft Auto.
So, is Modern Warfare 3 better than its predecessors? Without doubt, yes. Will it convince those who scoffed at previous versions, or win over those who feel jaded by the seemingly never ending stream of FPS which overwhelm us? No.
It is the best Modern Warfare to date. It is a game which excites visually and gets the pulse racing, even though it fails to advance the genre. The hugely supported online section is sure to remain massive until the next release, the only question remaining: do we really need another Call of Duty next year... and the year after? ®
More Games Reviews

Goldeneye 007
Reloaded
Battlefield 3
Uncharted 3
Batman:
Arkham City
Forza 4
Sponsored: Minds Mastering Machines - Call for papers now open

Call of Duty: Modern Warfare 3
It's back and more explosive than ever, but where do we go from here? Available on Xbox 360 (tested), PlayStation 3 and PC.