Panasonic outs world's smallest 3D camera
Fresh micro four thirds snapper too
Panasonic today launched what it claims is the world's smallest 3D snapper with video capabilities. It also outed its latest micro four thirds camera, kitted-out with impressive specs.
The 3D-oriented DMC-3D1 sports a 12Mp resolution and rocks up with two 25mm wide angle lenses featuring 4x optical zoom.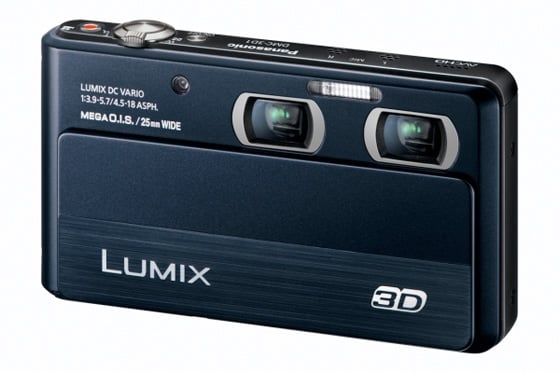 The 3D1 handles 8Mp 3D shots - 12Mp in 2D - and 1080p 3D video recording up to 8f/s.
The Panasonic DMC-3D1 will launch this December. Prices are yet to be revealed.
The company also unveiled its anticipated Lumix GX-1 micro four thirds camera this morning, packing a range of pro features.
The 16Mp speedy-focus camera features a high ISO of 12,800 and 1080p video recording. There's a touchscreen on the back and several lenses to choose from.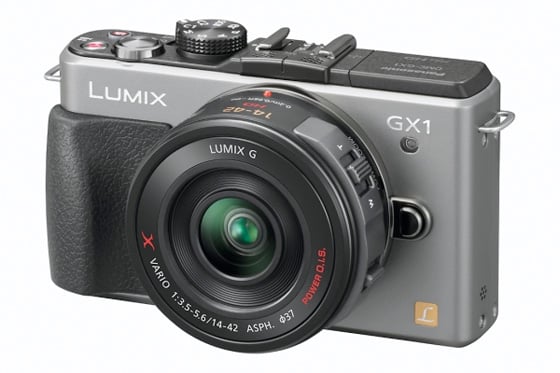 A body-only version of the Panasonic Lumix GX-1 will set punters back £499, but will cost an extra £100 with a standard lens.
Alternatively, if you can wait until the new year, Panasonic's new 12-42 zoom lens can be thrown into the package for a total of £729. The cheaper options are available from this December. ®
COMMENTS
3D laws of physics fail, as always
Yet again, the 3D point is missed. Regardless of whether there is a point in it at all, if they're going to have 3D, at least put the lenses the same distance apart as average human eyes. Anything else is going to result in either a very weak or artificially-forced effect. Time, and time again...