AT&T survey: Cloud computing saves cash, planet
Biz spends 69% less after move to the cloud, says cloud services provider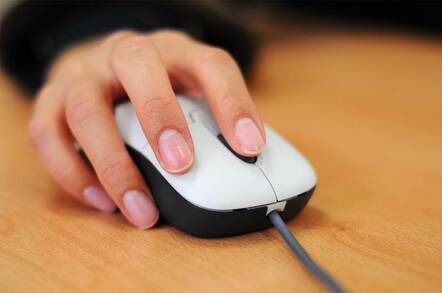 Putting your data in the cloud could save carbon as well as cash, says a new survey (PDF) on the advantages of the cloud from the Carbon Disclosure Project, funded by US telco AT&T. The report concluded that a large US company that made the switch now could be achieving annual savings of $12.3bn and annual carbon reductions equivalent to 200 million barrels of oil by 2020.
The findings were based on a review of 11 American companies who had already made the shift to the cloud, and compared the costs of maintaining a dedicated IT system against the costs of hosting business systems on a private cloud or on the public one.
The report estimated that businesses that transferred to the cloud spent less: only 69 per cent of their previous budgets for infrastructure, platform and software.
The savings – both carbon and financial – largely come from the reduced energy consumption of new cloud-style virtual servers as opposed to the old-school physical servers linked up to a custom IT system.
The flexibility of virtual servers means that customers can use – and pay – for what they need, meaning that there's less waste and redundant capacity. Less energy used means less CO2 is produced. Large public data centres can be more efficient than ones kept by individual firms.
Virtual servers are also much more responsive to demand – allowing new servers to be set up in a matter of minutes rather than days.
Businesses using the public cloud munch energy at a lower rate than those on a private cloud because they can be more efficient overall, the report said.
Key concerns holding back cloud adoption included reliability, security fears, and worries about vendor lock-in. Financial companies were particularly worried about data security, tech and pharmaceutical companies were particularly worried about the loss of critical IP material.
Read the full report: Cloud Computing – The IT Solution for the 21st Century here (PDF). According to its website, AT&T provides a "suite of on-demand cloud solutions, hosting services [and] cloud services: cloud computing and cloud storage". ®
Sponsored: Minds Mastering Machines - Call for papers now open