Ten... Blu-ray disc players
HD hotshots
Sharp BD-HP90S

Taking the designer fight to Samsung, this superslim Sharp 3D Blu-ray player can be laid flat or stood vertical. There's no disc loading tray, just a slot mechanism to suck in discs. As a piece of furniture it's terrific. 
Unfortunately, as a home entertainment toy it's far less interesting. There are no apps or IPTV services bundled, and the player can't stream across a network, even though it has built-in Wi-Fi.
Blu-ray image quality is good enough, but DVD playback is arguably the worst in this group. 3D disc replay is rudimentary, with depth adjustment tools or screen size optimiser provided. USB media playback is limited to MP3 and AVI. Factor in the exorbitant price and it's an easy model to pass by.

Reg Rating 45%
Price £399
More info Sharp
Sony BDP-S580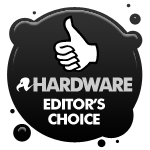 Stupidly cheap, brilliantly equipped, this Slim Jim of a player sets the bar high when it comes to affordable performance. Picture quality is uncompromising, with both 2D and 3D images high on detail and rich in hues. Audiophiles will appreciate the fact that it spins Super Audio CD platters. It seems Sony is obviously trying to bring that format back through willpower alone.
Being a sub-£200 deck, there's just a single HDMI output – so you may need to upgrade your AV receiver for 3D and multichannel lossless sound – but it does open the door to the newly christened Sony Entertainment Network, where IPTV doesn't so much stream as flash-flood, with the BBC iPlayer and YouTube among the choices. 

Media playback compatibility across a network and from USB rates is wide. This Sony speaks fluent MKV, AVI, AVCHD, MP3, AAC, WAV and WMA. It's a pukka bargain. ®

Reg Rating 95%
Price £179
More info Sony
Sponsored: Application managers: What's keeping you up at night?