The Great Smartphone OS Shoot-out
Android vs iOS vs Windows Phone vs BlackBerry
Real-time information and alerts
What's happening out there?
Just been poked on Facebook? Mentioned on Twitter? Worried your shares are about to tank? Want to be warned that the skies will open in an hour? Here you will find a similar policy adopted by BB7, Android and iOS, all of which stick such info in a pull-down notifications bar.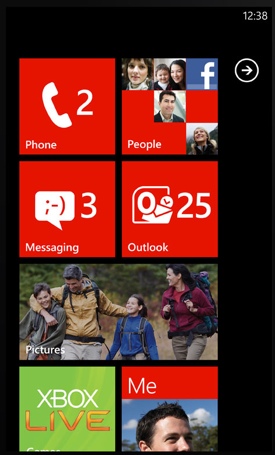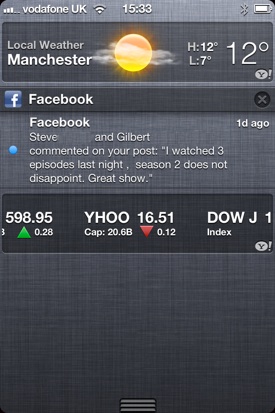 WinPho 7.5 presents real-time info in its dynamically updated tiles (left) while iOS (right) has a slicker take on the Android notification area
Of the three, iOS is the better implementation despite being a late-in-the-day borrow from Android. Dig into the Settings menu and you can have iOS 5 put the weather, social network alerts, message and calender reminders, missed calls and loads of other stuff in the notification bar. Third-party apps can use it too. Android does something similar thought not quite as comprehensively, a description that is sufficient for BB7 too.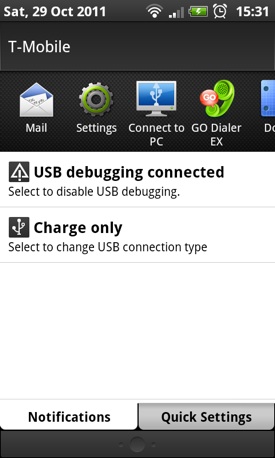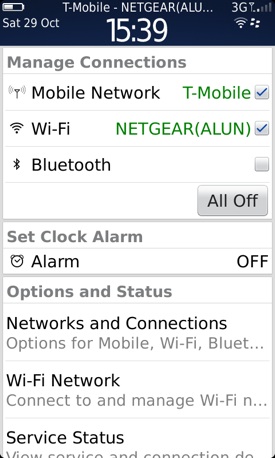 Notifications: Android (left) and BlackBerry
WP7 goes down a whole different route with its live tiles: large, dynamically refreshed info panels. You'll either love these or hate them depending on your view of the aesthetic and the size of your phone screen. Personally, I'm in favour, and on a big screen - say anything over 4.3in - the tiles are big enough for you can see what they are telling you at first glance.
Real-time Info








iOS gets the trophy but WinPho 7.5 gets best runner-award for lateral thinking.
Pictures and videos
Lichfield? Spielberg? Pah!
Prior to the 4S, the cameras on the iPhone where nothing to shout about, but iOS has always been a very user-friendly operating system for letting you indulge in some light messing about with your pics and videos. The auto-fix, red-eye reduction and crop features are hardly ground-breaking, nor is the thumbnail video navigation bar, but they are all idiot-proof.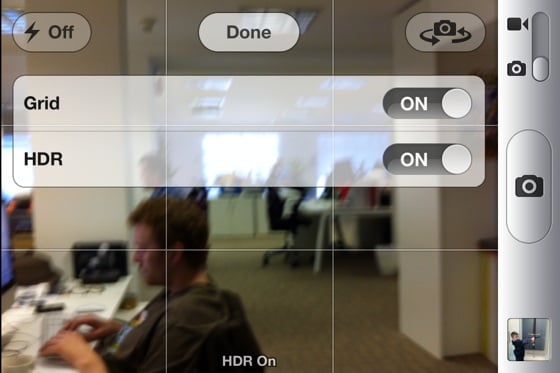 iOS, catching up with...
Android's camera management has been even more basic but with Ice Cream Sandwich it gets a much needed overhaul. The new app brings panoramic image-stitching, 1080p video recording, a host of edit options and the facility to take a full-resolution still image during video recording just by tapping the screen.
There's a lot more going on in the WinPho 7.5 camera app, but it's a bit scatter-gun. Basically, the photo and video settings just don't sit as well in the overall WinPho design aesthetic as other functions do.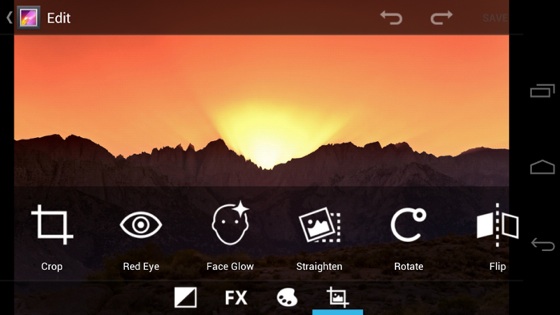 Android
The BlackBerry camera interface is better than you might expect too with a useful text option to optimise snaps of text.
Pictures and Video








iOS pips the competition but it's a damn close run thing.
Sponsored: Minds Mastering Machines - Call for papers now open