Sonic Generations
Speeding through time
Stunning visuals
Moving through Sonic 2's Chemical Zone and Sonic & Knuckles' Sky Sanctuary was just what the doctor ordered. Indeed, as a lover of all things old-school, it's no surprise I enjoyed the 2D levels more. For me, Sonic should be a straight-forward platformer, as I have to confess this 3D nonsense with homing attacks and ground-pounds never floated my boat in the first place.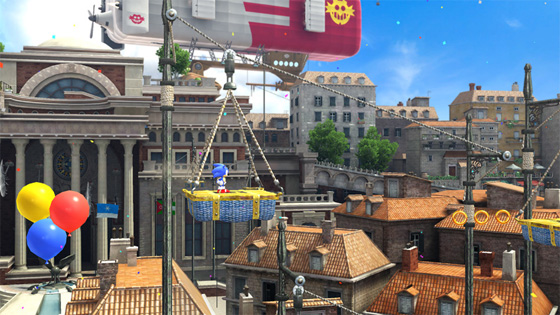 Gimme a lift
As the game progressed into newer realms, such as the awful 2006 revamp Sonic the Hedgehog, my attention waned somewhat. Still, a gripping 2D version of Crisis City – where surrounding buildings crumble as you race past – has majestic aesthetics and there's plenty of mishaps and level-changing incidents to spice things up.
The design should be seriously applauded here. Colours are vivid, graphics are beautiful and due to the sheer intensity of speed, at times it felt like someone had spiked my drink with a teaspoon of booger-sugar.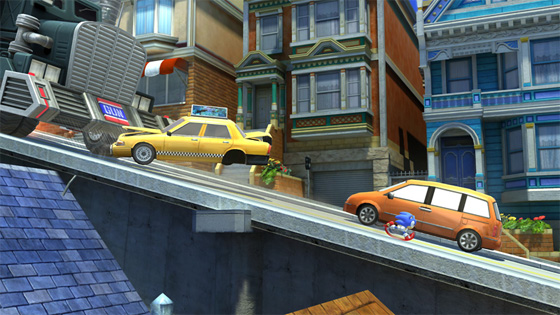 The traffic jam was a blur
Unlike classic days of boss battles every third level or so, Generations features just four throughout the entire game. While confusing sometimes, they're not exactly difficult to conquer, either. There's a return of Chaos Emeralds too, unlocked through the boss beefage, as well as rival battles against Sonic clones, such as Shadow and Silver. Remember them?
In one sitting, albeit roughly six hours, I managed to get through the entire game. Of course, Team Sonic has bulked it out with collectables, bonus skills and challenges, although most of these are pretty lame and it would take a dedicated fanatic to pursue complete perfection.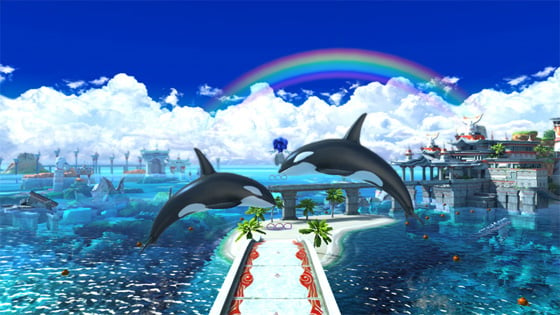 Whale of a time
Verdict
It's no Sonic 2, but serious fans and kids too will still find plenty to enjoy. Despite switching off mentally and speeding through levels, I still found it more engaging than mindlessly gunning through middle-eastern streets as a soldier in various FPS games of late.
While disappointed with the majority of Sonic titles over the last decade or so, it's refreshing to see Team Sonic address what makes a good game, even if it has just revamped a collection of familiar levels in HD quality. While it still frustrates in places, Generations definitely resuscitates a character we used to love who'd undoubtedly run out of breath somewhere down the line. ®
More Games Reviews

Battlefield 3
Uncharted 3
Batman:
Arkham City
Forza 4
Ace Combat:
Assault Horizon

Sonic Generations
An nostalgic history lesson of speedy hedgehog greatness. Available on PlayStation 3 (tested), Xbox 360 and PC.