Whinging Brits reflect on epic Oz road trip
El Reg hacks versus the mighty Outback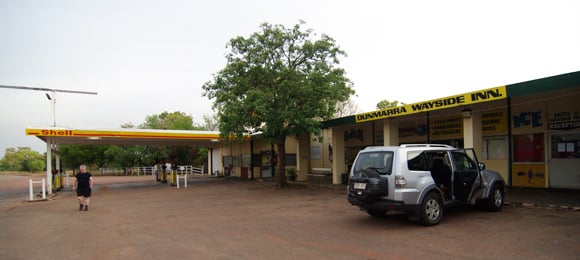 This description proved accurate. Our first overnight pitstop was at Dunmarra Wayside Inn (pictured above), where we spent a terrific couple of hours in the company of proprietor Gary Frost (see below) and his Kiwi chef (or "tucker fucker", as food botherers are known locally).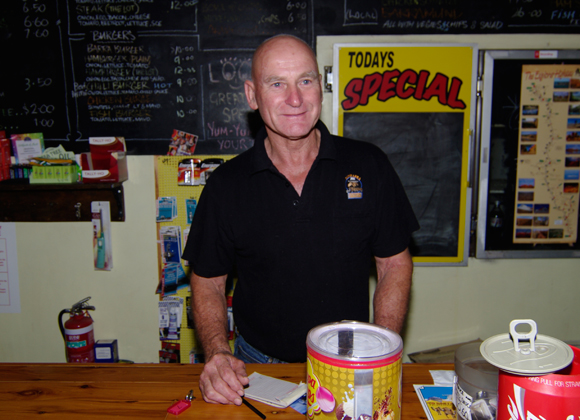 Dunmarra has two claims to fame. In 1872, the team constructing the Overland Telegraph Line from north to south met the team coming in the opposite direction. A roadside monument some 27km south of the roadhouse commemorates the moment when instantaneous telegraph comms were established between Oz and Blighty.
In 1993, 8-year-old Clinton Liebelt went missing from the roadhouse at Dunmarra, prompting a massive manhunt, under the gaze of the international press. The story of the search for Clinton is ably told by journalist Robert Wainwright in his book The Lost Boy: A Search For Life, A Triumph Of Outback Spirit.
Gary kindly gave us a copy of the book when we left Dunmarra, enquiring: "You Poms do know how to read, don't you?"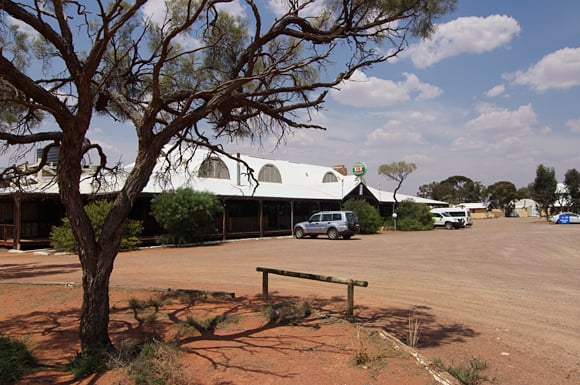 The female manager of the impressive Glendambo Hotel (above), way down south in South Australia, was equally friendly, recounting horror stories of a recent mouse plague which had seen the place swarming with waves of rodents, while warning us not under any circumstances to drink the "bore water".
Pom Whinge 2: Kulgera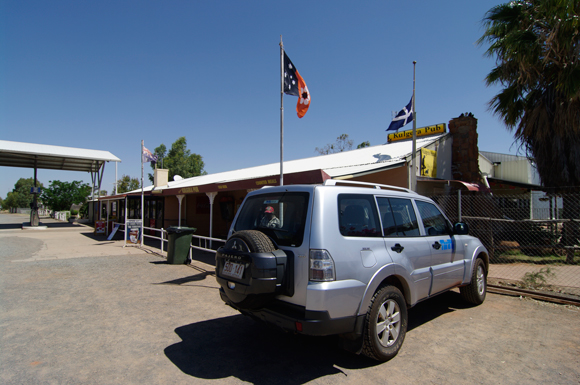 Sadly, the same can't be said of the staff at the pub in Kulgera, which is the last Northern Territory watering hole before you cross the border into South Oz. As Drew put it as we gratefully drove away from the novelty XXXX Gold tinnie: "WTF was that place all about?"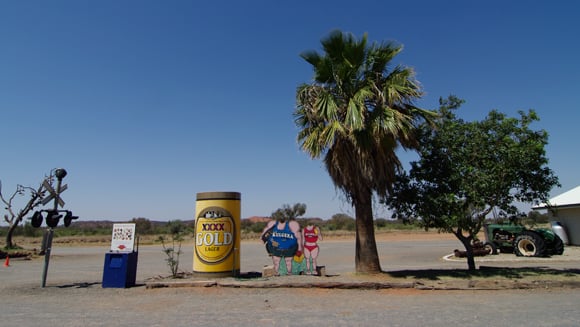 Aside from passing comment about roadside hostelries and occasionally pointing out a distant "mount" or "valley" of interest, Drew entertained himself on the trip by monitoring for a possible mobile signal on his Jesus Phone.
As well as packing a mobe, we'd bought a Telstra broadband dongle thingy back in Darwin, but made the mistake of getting in on a Saturday. We quickly discovered you couldn't activate it by phone until the Monday, which meant we had to stump an unneccesary extra 60 bucks for the pleasure of using our hotel's Wi-Fi connection before hitting the road.
Sponsored: Minds Mastering Machines - Call for papers now open