Duke Nukem Forever dev slams unfair reviews
Panned game up there with Half-Life, apparently
Developer Gearbox this week said Duke Nukem Forever was reviewed unfairly, with co-founder Brian Martel comparing the Duke's return to the classic Half-Life.
In an interview with Eurogamer at Gamescom in August - by which was published yesterday - Martel expressed confusion over the game's bad reception and insisted "everybody should really be thankful that it existed to some degree at all."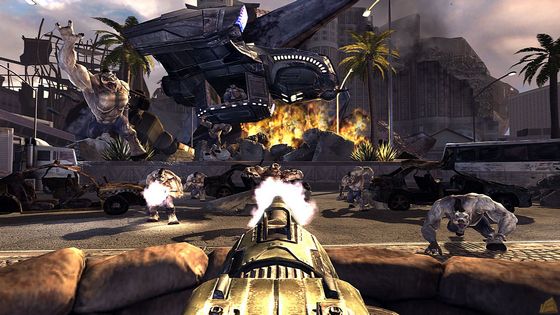 According to Martel, modern gamers aren't used to adventures in the style of DNF, claiming the game "was what it was meant to be, which is a more old-school style game [using] today's technology".
He then went on to make the comparison to Valve's much-loved FPS epic.
"Would Half-Life today be reviewed as highly as it was?" Martel wonders.
"I think we all have a nostalgia and love for that particular brand. Obviously, Gearbox got its start working on Opposing Force so we love Half-Life. But would the current gamer have the same love for [it]? I think the same kind of thing happened with Duke," he said.
It isn't the first time Gearbox has made the comparison. Prior to DNF's release, top dog Randy Pitchford declared readers would lament any journalist's bad reviews, because "the last time I had a really solid experience like this was Half-Life 2".
The long awaited - and heavily hyped - Duke Nukem Forever landed on shelves in June and was immediately slated by reviewers right across the board.
Some were subsequently threatened by flacks that they'd be blacklisted for negative insights, although that particular PR team soon lost the Gearbox account.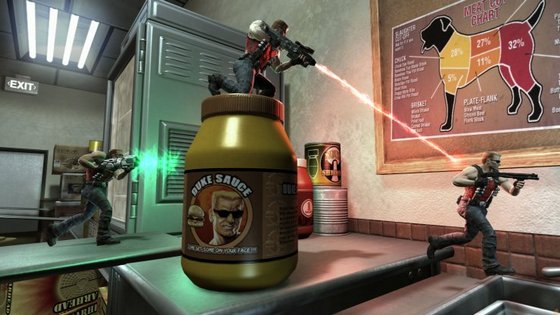 Despite disagreeing with the criticism, Martel did reveal it would be "taken into account". And he guaranteed it wouldn't take another 15 years to see another Duke game.
So there you have it, we will be seeing more of the Duke sometime in the future. Let's just hope it won't be another 'Fail to the King'.
You can read what we thought about Duke Nukem Forever here on Reg Hardware. As you can probably guess, we didn't think it was that great, either. ®
Sponsored: Minds Mastering Machines - Call for papers now open