Crime-fighting Seattle superhero unmasked, fired
Phoenix Jones banned from working with children
Seattle's self-styled superhero has been fired from his job after getting involved in a fracas outside a Washington nightclub.
Phoenix Jones was arrested last month for intervening in a fight, and charged with assault. At a court hearing he revealed his identity by removing his mask and giving his actual name as Ben Fodor, a teacher of autistic children by day, part-time martial artist and costumed crusader by night. However, shortly afterwards, he was fired from his job and told to stay away from children.
"I had to leave work in the middle of the day," Jones told local blog Publicola. "It was embarrassing."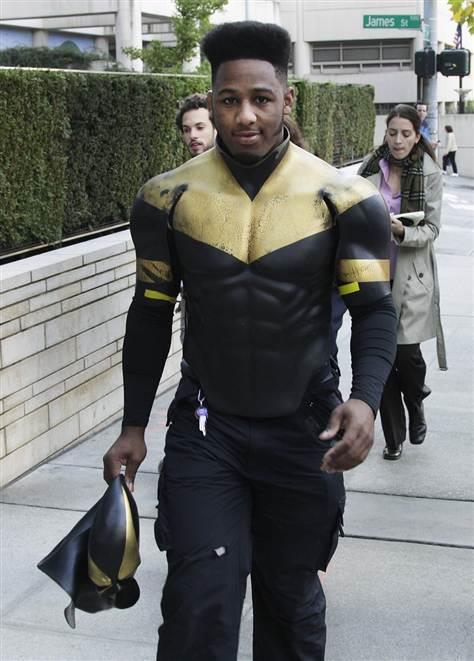 Jones needs to see Clark Kent's hairdresser
Jones was fired by the state Department of Social and Health Services after his arrest for assault. According to his employers, he may be able to keep his job, which involves teaching autistic children life skills such as shopping and balancing a checkbook, if the police drop their action. Jones said that the reason given was that he had "a history of interjecting myself into situations that are dangerous."
"I would say I have a history of fighting crime," Jones says. "The whole point of what I do is to keep people safe."
Jones has spent years stalking the nighttime streets of Seattle in a custom rubber costume that integrates a stab vest and armored codpiece. He says he has now received offers to fight professionally, and has said he will be able to patrol the streets by day, since he now has time on his hands. ®
Sponsored: RAID: End of an era?