RM threatens to axe 300 staff
Education IT budgets collapse blamed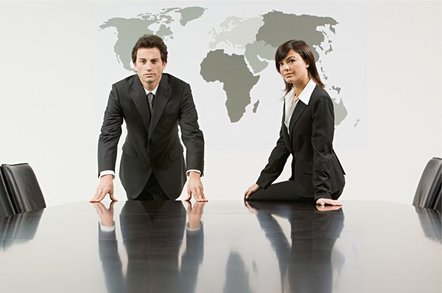 RM has told up to 300 staff that their necks are on the line following the completion of last month's strategic review.
The cost-cutting programme is in response to plummeting education ICT budgets, which sources estimate are down in some cases by as much as 50 per cent.
Specialist education supplier RM has already parted with chief exec Terry Sweeney, who quit last month, and is in the midst of a company-wide restructure.
"As announced in our strategic review and after extensive group consultation, we have advised employees whose jobs are now at risk of redundancy. The next stage is individual consultation with those employees," a spokeswoman told El Reg.
"The number of jobs at risk is in line with the figure given when the strategic review was announced – between 250 and 300. We are doing everything we can to help those affected."
"Despite these losses, which are an unfortunate but necessary part of RM's adaptation to tough market conditions, we remain completely focused on the needs of the education market - supporting teachers to teach and learners to learn," the firm said.
RM told The Reg that, in July, it employed 2,400 staff, but added it would be "inapprorpiate" to update that figure until the consultation process with its workforce is concluded.
Parts of the group deemed non-core by management are also being offloaded or shuttered; Computrac in the US was recently sold to Troxell Communications for £3m. In the UK, RM is restructuring its three operating units into four.
The board warned in September that that operating results for the year ended that month would be below analyst expectations. It is due to report full year numbers at the end of November.
RM went through some bloodletting last year when it was hit hard by the collapse of the Building Schools for the Future programme - it was the largest ICT supplier to the schools regeneration programme by a country mile. ®
Sponsored: Minds Mastering Machines - Call for papers now open