Oracle gives Solaris 11 final spit and polish
A shiny new Unix bows next week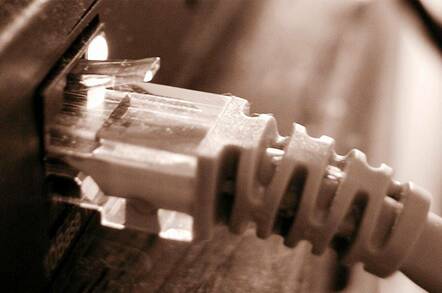 Systems maker Oracle is getting out the dogs and ponies and hauling them to New York City for the official launch of the long-awaited Solaris 11 operating system next week.
The operating system, formerly known by the internal code-name "Nevada" when it was under development at the former Sun Microsystems, is not coming out at 11:11am eastern on November 11, 2011, as you might expect. For one thing, that is a spooky time to do a launch, with the horror flick 11-11-11 (see the trailer here) coming out that day. It is also, of course, Remembrance Day in the British Commonwealth and Veteran's Day in the United States, commemorating the soldiers who have fallen in the service of their countries since World War I.

And so, Oracle chose November 9 instead to bring out Solaris 11. At the New York event, Mark Hurd, co-president at Oracle, and John Fowler, executive vice president of systems, will go over the big picture stuff and Markus Flierl, vice president of Solaris engineering, will lead a panel of Solaris engineers to go over the new Unix with a fine-toothed comb.
Sun Microsystems and Oracle have been talking about the features in Solaris 11 for a long time – that latest preview came out at Oracle OpenWorld a month ago. Solaris 11 won't run on any old Sparc-based system, you will remember. Back in June, Oracle warned customers that the new operating system would not run on older Sun kit. Specifically, machines using UltraSparc-I, UltraSparc-II, UltraSparc-IIe, UltraSparc-III, UltraSparc-III+, UltraSparc-IIIi, UltraSparc-IV, and UltraSparc-IV+ processors. So basically any processor chip that Sun made excepting the Sparc T series is kaput as far as Solaris 11 is concerned. This is not a surprise, since Oracle wants its Solaris business to be profitable (or rather, more profitable than it already is) and that means limiting the number of machines it needs to test and qualify on. And Solaris 10 is not going away any time soon and works fine on many of these older machines.
It will be interesting to see if Oracle can get Solaris 11 on a wide selection of x86-based servers, too. And everyone is wondering what Oracle will do in terms of bundling and pricing for the software. Will it be the same as Solaris 10, or will Oracle try to charge a premium for the extra goodies? ®
Sponsored: Learn how to transform your data into a strategic asset for your business by using the cloud to accelerate innovation with NetApp