Some signs of life detected in gov IT spend
But it's mid-market sales that cheer Insight in Q3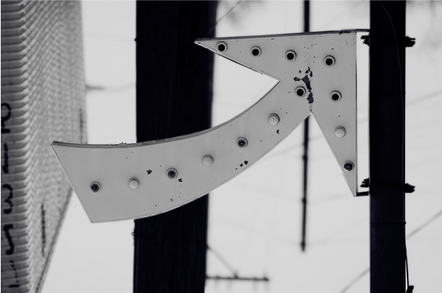 Insight Enterprises says the public sector is starting to show some signs of life again but it was the mid-market and services wins that fuelled modest growth in Q3.
The US-owned reseller giant recorded a 6 per cent year-on-year rise in sales to $1.24bn (£775m) for the three months ended 30 September, operating profits climbed 12 per cent to $27.9m (£17.4m) and net profits went up 19 per cent to $17.2m (£10.7m).
Talking to The Register, Insight president for EMEA and Asia Pacific Stuart Fenton said the market in general remained "challenging" but picked out cloud computing and the adoption of high-tech kit by mid-sized customers as the hot spots.
"We are seeing signs that bode well for the future," he said.
Following a big drop off in government biz across the channel in the last few quarters, Insight noted a slight recovery towards the end of Q3, leading to some optimism that the sector will "not be in continual decline".
Turnover in North America was up five per cent to $913.6m, with hardware and services up 7 per cent and 15 per cent respectively but software down 1 per cent. Operating profits were up 15 per cent to $24.6m
EMEA operations were up 2 per cent in constant currency to $289m, with hardware flat, software up 3 per cent and services growing 15 per cent. Operating profit in the region was up 22.7 per cent to $2.7m.
Fenton said the bottom line numbers were the results of "improved operational efficiency" as Insight upgrades to a fresh ERP platform and restructured operations.
"We are leveraging a lower cost locations versus higher cost locations for admin and operational staff this year and that is yielding results," he said.
In Asia Pacific, sales rose 3 per cent to $35.3m, but a 15 per cent rise in selling and admin expenses hit profits, which more than halved to $600,000. ®
Sponsored: Minds Mastering Machines - Call for papers now open