The storage boom and bust cycle
Save cash, manage better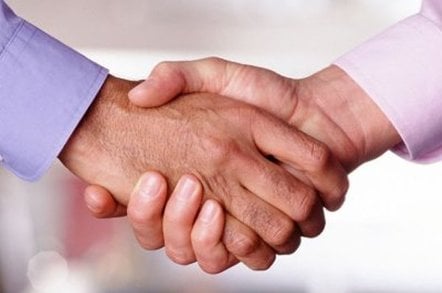 Broadcast Tomorrow at 11:00 GMT we'll be broadcasting live from our St Paul's studio with a program, and some experts, that look at the challenge of improving storage management without just throwing money at it.
You can join us for free from the comfort of your desk – just make sure you bring your questions along because we've got a top drawer set of presenters for you. Jon Collins from Inter Orbis is the host for the day and he's joined by Tony Lock from Freeform Dynamics and Ian Shave from IBM. Between them they've got more storage experience than most of us could rustle up into one room, so it should make for an excellent discussion.
They'll be looking at the challenge from top to bottom starting with asking just how much storage do you have, what data is held where and just how should it be looked after. From there they'll be diving down into the following areas:
1. How fast is data growing and is it really a problem?
2. What are the consequences of data growth?
3. What new solutions are available? - Dedupe, compression, data virtualisation, cloud, image based backups etc.
4. Are new storage management solutions only suitable for use in big companies?
5. Have storage management and administration tools still the preserve of the storage guru?
6. Why change anything now?
7. Is anything changing in the real world?
8. What steps can be taken now?
If that sounds like your bag, you can register right here. We'll look forward to seeing you on the day.
Sponsored: Minds Mastering Machines - Call for papers now open