Five... great games for the Xperia Play
Top titles for the 'PlayStation phone'
Dead Space

I'm not really a fan of over-the-shoulder PoV shoot 'em ups but Dead Space is good enough to make me swallow my dislike. To start with, the graphics are truly excellent while the gameplay is immersive, challenging and not a little scary. Like the original Marathon it's one of those rare games that generates actual fear and apprehension at what may be coming next.
The stand-out benefit of playing Dead Space on the Xperia is that you can use the left trigger to bring your weapon up into aim mode which makes accurate fire easier than on the iPhone version. That said it's still not what I'd call an easy game to play. Luckily, the early levels are free so you can dip your plasma cutter into the red before parting with the green.
Reg Rating 85%
Price £4.99
Download Exclusive to the Xperia Play via EA Games' Flexion Store
Minecraft Pocket Edition

I must be honest and say I never quite understood the Minecraft craze. You run about a world made of blocks and build stuff from other blocks. Or dig holes. OK, and then what? Well, and then nothing, that's the point of the entire game. But as a take-anywhere-with-you, dip-in-and-out mobile game it's appeal is starting to become more clear.
The Pocket version keeps most of the key attributes of the PC game intact, including networking, while the retro graphics translate well onto the small screen. Thanks to the Xperia's controls it's also very easy to play and gives little away to the keyboard-and-mouse system of the real thing. That's just as well because while there is a free demo in the Market the full game is not what I'd call cheap.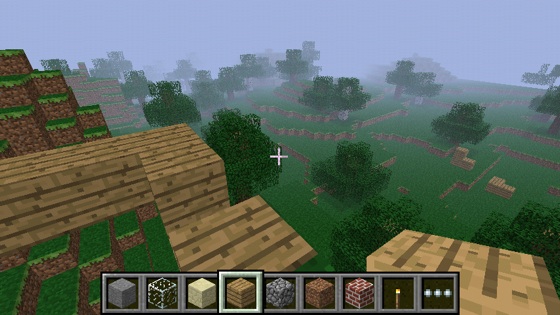 Reg Rating
75%
Price
£4.29
Download
Android Market
N.O.V.A. 2

OK, it's a blatant Halo rip-off and the dialogue was clearly written by someone who doesn't use English as their first language, but as a linear sci-fi FP shooter it's not at all bad. With flying bad guys, man-eating plants, vehicles a-plenty and armoured mech-walkers straight out of Avatar there's plenty to shoot at and a correspondingly abundant supply of guns and ammo.
With the Xperia's control pad it's a darned site easier to play than through a touchscreen interface. In my book, the ability to use individual compass-point keys for the forward, back and sidestep movements - be it the W-X-A-D keys on a keyboard or the directional buttons on a PlayStation controller - is absolutely vital for a good first-person shooter experience.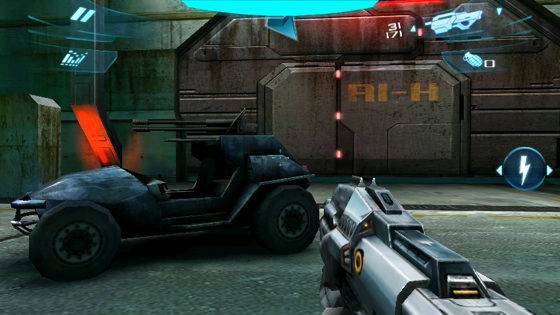 Reg Rating
80%
Price
£4.99
Download
Android Market