Battlefield 3
Bangers and crash
Friendly fire
The combination of constant visual feedback - real-time map, graphical overlay, etc - serves to focus the combatants' attention on certain areas of the map, keeping the action pulsating while never feeling in anyway limiting.
If, for example, you simply want to log in, grab a jet and go wing-to-wing with the flyboys of the opposition's army, then that's entirely up to you. Similarly, if you want to head into the nearest concentration of concealing foliage and snipe at unsuspecting hostiles from half a mile away, you can. It's as simple, and open, as that.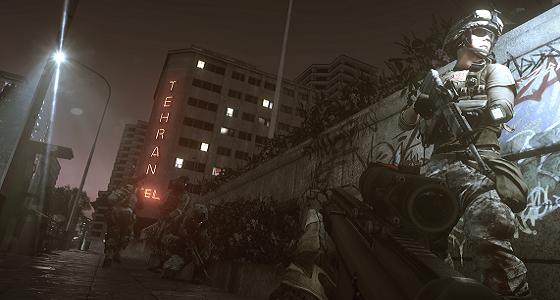 Iran here but will go forward more slowly
There are some blockbuster moves thrown in too. One map has the player base-jump from one compound to the next to get to subsequent objectives. Away from such extravagance, the more practical side of the game provides a choice of role - soldier, engineer, assault or recon – all with their own pros and cons. Gameplay options reintroduce Rush (attacking or defending set objectives) and Conquest (capture and hold). In a nod to the Call of Duty brigade, Battlefield gets team deathmatch.
An assortment of co-operative missions has also been thrown in for good measure, most ramping up difficulty to maddening heights as seemingly unending waves of enemies attack, all staged in environments borrowed from the single-player game.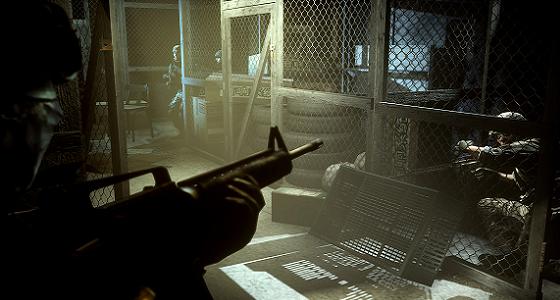 A cagey affair
Occasional missions which task players to complete objectives while sharing vehicles make for a neat twist. That said, flying a helicopter is as likely to end in an argument as it is in triumph – something my 20-plus failed attempts at that very level can attest to.
In fact, once suitably up to speed, the only thing out there to spoil your enjoyment is other players. Get too many glory hunters, or people playing just to annoy - seriously, how much time do these people have on their hands? - and it's time to head to pastures new.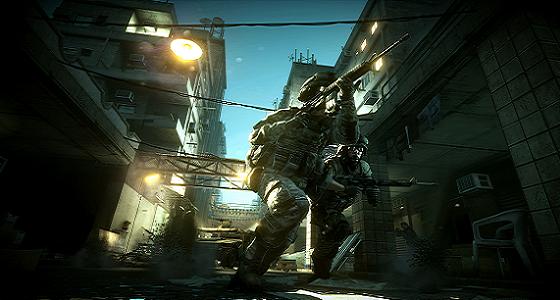 Shooting through alleys
Get a bunch working together, however, and you're in for a treat. Battlefield 3 consistently delivering some of the closest, most evenly contested battles I've experienced in a game of this ilk.
Verdict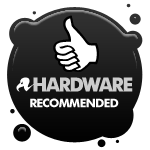 It's rapidly becoming one of the most confusing aspects of the modern, multifaceted FPS: what do you review, the single-player game, the multiplayer option, or attempt to come up with some kind of average between the two? Battlefield 3 delivers a fair to middling, generic solo experience - albeit one with very pretty visuals - but then complements that with a huge and varied multiplayer component which will have all but the most hardy competitor running for cover.
If you're going into this with no intention of going online then there are better action-adventure alternatives out there – Uncharted 3, Batman: Arkham City and Deus Ex: Human Revolution to name but three. But if you're looking for deep, rewarding multiplayer then look no further. ®
More Games Reviews

Uncharted 3
Batman:
Arkham City
Forza 4
Ace Combat:
Assault Horizon
Dark Souls
Sponsored: Minds Mastering Machines - Call for papers now open

Battlefield 3
It's not the messiah - it's just a darn decent first-person shooter. Available on Xbox 360 (tested), PS3 and PC.