Battlefield 3
Bangers and crash
Single shots
During the single-player campaign your avatar is, for the most part, Sergeant Henry Blackburn, a soldier who's interrogation by US military police fuels the episodic drip feed of missions. Considering EA want this to be a Call of Duty killer, it feels all too familiar to last year's CoD: Black Ops setup and so never particularly piques the interest. That's despite the constant world-shattering events which rival even the most action-packed days in the life of Jack Bauer.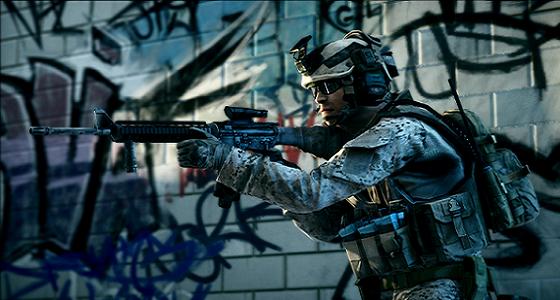 American graffiti
Predictably, there's the level where you'll be primarily sniping, another where you'll slog through the narrow confines of an office, and another which sees you in a huge engagement across a frenzied warzone. As I say, it's FPS by numbers. Battlefield 3 at least tries something different by including vehicles, essential for their multiplayer use – which I'll get to – and also interesting enough during the campaign as you take the fight to the enemy in tank, jet and helicopter.
With or without vehicles, there's no escaping how tightly scripted Battlefield 3's action sequences are and how shackled its fire fights. It's obvious why developer Dice plumped for such strictness: after all, most of the jaw-dropping sections used across those aforementioned TV spots are the products of such scripts.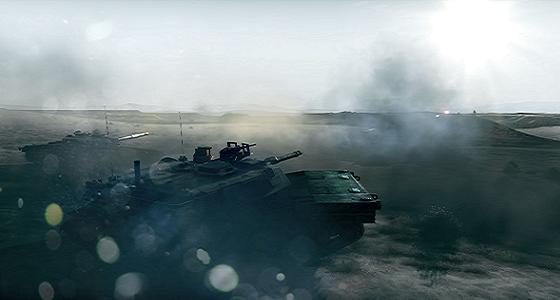 So long and tanks for all...
However, with such funnelling present during combat – no matter how open the battleground might appear – the lack of tactical options hurts the gameplay. You're essentially left playing through what might as well be, to all intents and purposes, an on-rails shooter.
Thankfully, where the single-player experience limits, the multiplayer aspect expands, allowing for a staggering amount of attacking strategies, weapon combinations and approaches. The only real limiting factor is how much you put into it: Battlefield 3 rewards you with ever more intricate weapons and additions the more you play. But it can be initially bewildering in its ebb and flow.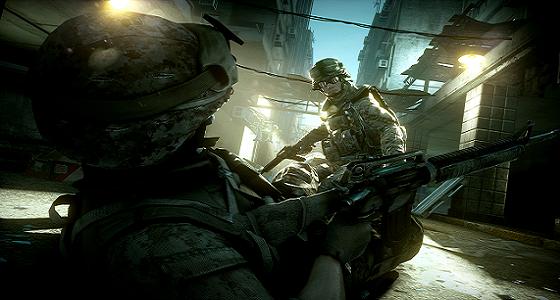 Get up, get busy, do it
No other game quite captures a full-blown war – at least the popularised perception of such an encounter – like Battlefield 3. I'm sure that PC owners pity their console-owning counterparts like poor relations, but Dice has worked wonders given that the maximum number of players per map is just 24 on consoles, but 64 on the PC version.
Sponsored: Minds Mastering Machines - Call for papers now open