Return of the SALTY DISK BOFFINS
Can't resist resistive RAM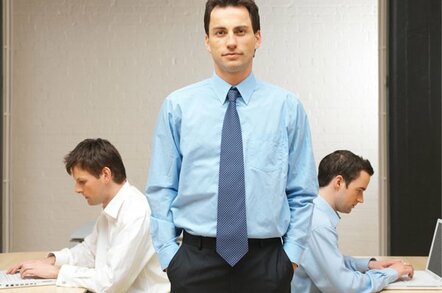 Micron is getting into a spin over STT-MRAM and getting into bed with a Singaporean research institute to develop it.
The background is that NAND is facing increasing problems over write endurance and write power as the process size reduces from 29-20nm to 19-10nm ... and then below 10nm. The problem is exacerbated as bits are added to the cells to make 2-bit and 3-bit multi-level cell flash.
NAND suppliers and technology developers are anticipating this by developing follow-on technologies centred around the idea of non-volatile, resistive RAM (RRAM), which is faster to access than flash and has a longer working life. There are a variety of ways of altering the resistance of a memory cell and Micron is entering into a joint research and development agreement with Singapore's A*STAR Data Storage Institute (DSI) to develop spin transfer torque magnetic random access memory or STT-MRAM.
A*STAR is the institute where boffins showed that adding salt to the bit-patterned media process could increase HDD density six-fold. The institute is going to get a reputation if it carries on like this.
One way of looking at this is to see a movement of a technology focus eastwards from Silicon Valley. Another way is to judge it is that Micron is backing another runner in the resistive RAM race:
HP and Hynix have a Memristor development agreement
Hynix and Toshiba have a joint MRAM development agreement
Samsung bought Grandis to get into the STT-MRAM field
Unity Semiconductor has an agreement with Micron to develop CMOX resistive RAM
MIcron is involved with Phase-Change Memory (PCM(
IBM Research in Zurich is involved with Phase-Change Memory (PCM)
Toshiba partners SanDisk in NAND foundries and Intel partners Micron in the IMTF foundry business just to make the interweaved technology threads more complex.
Micron is involved with STT-MRAM, CMOX and PCM – talk about backing multiple horses. No-one knows which technology will be the post-NAND winner so it's best to have more than one iron in the fire. ®
Sponsored: Minds Mastering Machines - Call for papers now open