Battlefield 3 is EA's fastest selling videogame. Ever
Server issues continue, though
Battlefield 3 has become the fastest-selling videogame in EA's history, with ten million units leaving the publisher's distribution centres since last week's release. Half of those were picked up by gamers in the space of a few days.
EA confessed the high sales caught it off-guard and with so many gamers trying to access its servers, there have been numerous access and online play issues.
In a statement, EA assured the game-hungry hordes that it is "listening to consumer feedback and is making daily updates and improvements to ensure an optimal online experience for all".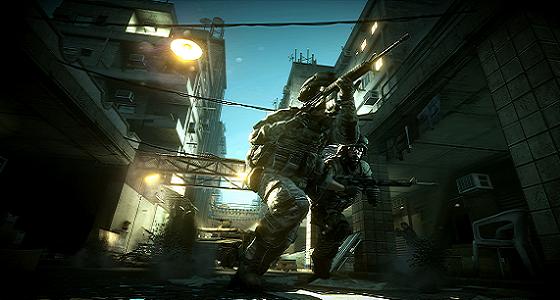 Meanwhile, developer Dice commented on multiplayer woes too, claiming on its blog that its server teams have been working round the clock to get the set-up running smoothly.
"We've deployed a number of server-side updates in our first week that have solved a number of the primary connectivity challenges, and have accelerated our roll-out of the number of hardcore servers," it said.
You can find out what we thought about Battlefield 3 here on Reg Hardware.
While it most certainly rocks up with impressive artillery, Activision is preparing to shoot back in seven days' time with the release of Call of Duty: Modern Warfare 3. ®
COMMENTS
Again?
"EA confessed the high sales caught it off-guard and with so many gamers trying to access its servers"
Is this EA's slogan? Heard the same line for 1943, BC1 and BC2 as well. Given the clamour they've made about BF3 you'd have thought they might have erred on the side of caution this time.
The game's still awesome though.
@Citizen Kaned - For the last time Steam monitoring is optional...
I seem to have to repeat this Ad nauseam. With steam the hardware and software collection being passed to valve is optional, as you decide if you want to take part in their hardware and software surveys.
With EA, their software has a look round and sends the details to EA without you getting a say. Big difference. If Origin allowed you to opt out as Steam does, I would no longer have a problem and would be on BF3 as we speak.
But...
it's crap. I bought it, I want my money back. I only play the campaign as I'm too old to play against 14 year old maladjusted boys.
It feels like you're on rails. It's like being on the ghost train instead of playing a game.
EA EA OH!
EA | Origin customer service and support is non-existent. I pre-ordered BF3 two months in advance only to have it canceled out for some unknown reason by Origin. Just try to find a phone number on EA's site without creating an account .... does not exist. Yellow Pages gave me a number and EA's operator put me into the queue that claimed to have a 20 minute hold. I gave up after 1:10 minutes. Looking for a customer service email was another thing that required the creation of an account. I sent them a message that was not flattering and received an auto-reply claiming a 24 hour response time. Days later, I'm still waiting for anyone in EA land who gives a damn to respond.
The game graphics are improved. It is not very compelling though. Same old stuff warmed up again.
EA and DICE won't give a shit about the game being good until shooter fans learn to find out how good the game is by reading reviews and maybe exercise some restraint instead of biting off the hands of the retailers on release day. Same goes for the crap Treyarch pumps out under the COD name.