Samsung reveals Ice Cream Sarnie updates for 2012
Galaxies that get a slice
Samsung Italy has let slip which Galaxy phones and tablets it plans to provide with with Android 4.0 Ice Cream Sandwich updates, all due next year.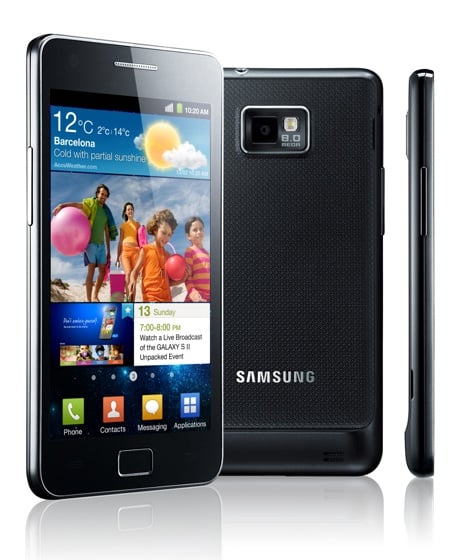 According to the South Korean giant, the following models will gain ICS:
Galaxy S II
Galaxy Note
Galaxy Tab 10.1
Galaxy Tab 8.9
Galaxy Tab 7.7
Galaxy Tab 7.0 Plus
While its is unclear whether older devices will also get an update, Italian-language blog Android.HD points towards an ICS rollout in Q2 2012. ®
COMMENTS
Good news, if not for Touchwiz
I don't like touchwiz. I think it's ugly. I wonder if it's possible to remove it without installing a new ROM.
Because besides Touchwiz Samsung has made a good job of optimizing the hardware/software combo : good performance and good battery life.
I meant Gingerbread, obviously
pfff... your complaint is invalid
This news bit obviously stems from a Samsung Italy press release.
So its a scoup for Samsung Android owners, especially the many millions of Galaxy SII smartphone owners.
Of course we'd expect Asus and any other "Brand Name" vendor to roll out ICS on their selling devices as well.
Have you considered the possibility that Asus simply doesn't do as good a job at blanketing news outlets with press releases on such little details? What do you want TheReg to do, scour the net for every firmware update companies push out? They'd have no time for real news anymore :P
Good
Glad to hear that the Galaxy Note is on the list. It's almost a tablet as it is, but it's launching with Gingerbread at the same time as ICS is coming out and I was worried it'd basically be obsolete at launch.
I approve. Just hope that Q2 isn't 30th of June in reality.
Yay!
Just got a Galaxy S II after having a dog of a phone for 3 years and thought I'd be stuck with Honeycomb when everyone else had moved on.
But I'll be able to keep up for maybe another 6 months - yay for delayed forced obsolescence.