How to pipe live telly into your pocket with 4G
For when you just can't get a WiFi signal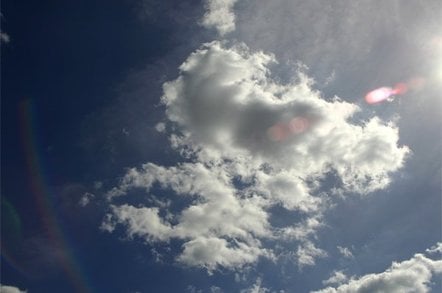 Mobile TV has had as many false starts as an Olympic 100m sprint final, but Long Term Evolution (LTE) technology could change all that. LTE is one of two contenders for 4G mobile networks, the other being Wimax, although some wags call WiFi a third.
It is true though that the proliferation of hot spots both public and private has made WiFi the main carrier for what could be called wireless TV, fuelled by the tablet boom.
Meanwhile lack of coverage, capacity, and reliability, have restricted delivery of broadcast TV services to smartphones or tablets over current 3G networks, even if there is plenty of video snacking.
Now that the tablet is here as a presentable device for longer-form TV viewing, it might seem that true mobile TV, as opposed to wireless TV within the home, might at last take off. But this will still only happen when acceptable quality and reliability can be delivered.
Meanwhile contending technologies have come and gone, notably DVB-H, Qualcomm's MediaFLO in the US, along with various 3G-based services throughout Europe, North America and Asia-Pacific.
It should be noted though that some form of linear TV-over-mobile has succeeded in Japan and South Korea.
A few years back a more promising candidate emerged called Integrated Mobile Broadcast (IMB), endorsed as the preferred mobile broadcast solution by the GSM Association and strongly favoured by mobile operators such as Orange, Vodafone and O2, because it appeared to eliminate the cost and technical barriers to adoption that blocked earlier efforts.
IMB makes use of existing 3G infrastructure, integrates well with 3G unicast technology, and can make use of TDD (Time Division Duplexing) spectrum currently unused by the operators.
Yet such has been the delay deploying mobile TV that it looks like IMB will itself be obsolete before it is deployed, at least in some of the advanced markets. If operators already have deployed LTE, then that will deliver a better QoS than IDB.
It is significant that some mobile operators are already trusting LTE to deliver fixed broadband services to homes. Vodafone Germany has been trying to persuade its four million broadband DSL subscribers that they will be even better served by LTE, not pointing out that this would save the €500 million a year it has been charged by Telekom Deutschland for using its fixed network.
Boosting the signal
But LTE could not deliver broadcast services on its own. In fact there is a 4G equivalent of IMB called MBSFN (Multicast Broadcast Single Frequency Network), which works alongside LTE and reserves a single frequency so that all base stations can reinforce a video signal in one waveband. MBSFN provides some of the same features, but with the advantages that LTE brings in QoS. Similar to IMB with 3G, MBSFN provides a communication channel using the existing LTE infrastructure, and allows network operators to offer mobile TV without the need for additional expensive licensed spectrum.
Also like IMB, MBSFN supports single frequency network (SFN) operation, as the name suggests. SFN technology is deployed in Europe on many digital terrestrial networks, providing the same benefits in being able to make better use of available spectrum and deliver a more robust signal with improved coverage, strong enough to be picked up indoors.
Cellular networks have been deployed in MFN (Multiple Frequency Network) mode, to avoid destructive interference between transmissions from neighbouring cells. But for broadcast services it makes sense to transmit in a single frequency from all cell towers or transmitters because instead of interfering, these signals can reinforce one another because they are the same.
This can be achieved if the signals are timed accurately to arrive at given points in synchronization so that interference is constructive rather than destructive - a bit like a DVB-H multiplex that sends all of one channel in one burst, and then all of another in a second burst.
This either allows the power output to be reduced or gives better penetration or both, bringing an additional benefit in energy saving. This exploits the phenomenon known as 'SFN Gain' whereby the signal output power, and therefore coverage area, is greater from a set of SFN transmitters than an identically located set of MFN transmitters operating at the same power.
There is also scope for bundling LTE with specific TV channels or on demand services. But before we get too carried away, let us remember that many countries have yet to upgrade even to 3G.
The question that remains to be settled is whether IMB will be deemed good enough to breathe life into mobile broadcast over 3G given the higher quality expectations kindled by tablets, with their larger screens compared with smart phones. At least we can confidently predict that LTE will deliver here, providing the backhaul networks can be shored up to take the strain.
Of course whether or not this part of LTE is implemented in early baseband modems and in versions of the base station software, will also have a huge bearing here, because that way no new chips have to be added to a handset. ®
Copyright © 2011, Faultline
Faultline is published by Rethink Research, a London-based publishing and consulting firm. This weekly newsletter is an assessment of the impact of the week's events in the world of digital media. Faultline is where media meets technology. Subscription details here.
Sponsored: Minds Mastering Machines - Call for papers now open