Steve Jobs: the Exclusive Biography
A life less ordinary
Working man
There was certainly little enough time for the people in Jobs' life. Though he became more engaged with his family in his later, more emotionally mature years, Jobs clearly sought immortality through products rather than progeny.
Apple's DNA of design purity and an ability to provide emotional engagement at the product level are the (very selfish) genes Jobs passes on.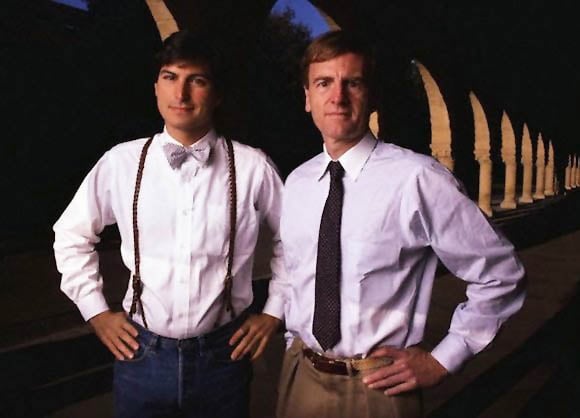 Steve and (yet another) father figure
Isaacson is content to accept the 'flawed genius' view of Jobs. He signs up to the notion that Jobs was ultimately driven to overcome the abandonment he felt after learning at an early age that he had been adopted.
There's little or no consideration of alternatives: that, for instance, Jobs' massive ego and willfulness were legitimised by his adoptive parents, a couple unable to have children of their own and who accommodated the young Jobs' every demand. Paul Jobs was clearly a hard-working, no-nonsense man, but he and his wife Clara put up with and thus encouraged so much of little Steve's bullshit. Isaacson recites many examples but doesn't draw the obvious conclusion.
But the biographer is right to view Jobs as a man with an instinct for getting things right rather than an ability to determine the correct path analytically.
Not any human heart
That was certainly true of Jobs and, in turn, Isaacson avoids analysis of his own. He never really attempts to gets into Jobs' head to try and really understand what made him the man he was. He doesn't approach his subject with a view to examining how Jobs' character was molded by the many events that shaped his life beyond his adoption, or to explore his contradictions.
Despite being hugely wealthy Jobs was rarely ostentatious, a result of his quasi-Buddhist minimalist philosophy which sought to reject materialism. Yet this was a man who exhorted millions of people to consume his computers and consumer electronics products.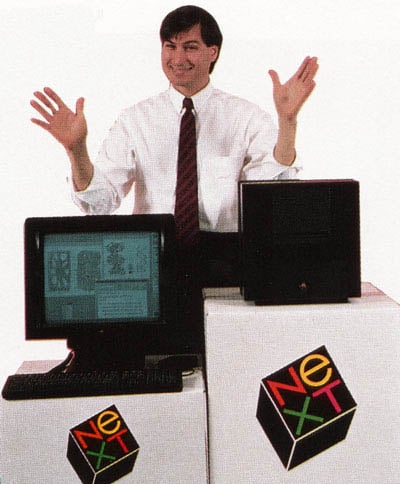 The NeXT years. The less said about those the better?
Isaacson's work, then, isn't great biography, rather a more straightforward story of Jobs life. It's not an even tale: more than half the book covers the period from Jobs' return to Apple through to his early death at the age of 56 - the last 14 years of his, albeit the most productive.
The NeXT period is largely glossed over. Jobs attempt to build a better-Mac-than-Mac doesn't get the detail that the creation of the Macintosh itself does. The acquisition of Pixar has to be covered here too, and Isaacson also uses this part of the book to discuss Jobs' major relationships - all with women: Joan Baez; his two biggest loves, Tina Redse and Laurene Powell, who became his wife; and his biological mother and sister, both met after his ejection from Apple. Jobs found out who his biological father was too, but expressed no interest in meeting him and, according to Isaacson, never did so.
Sponsored: Minds Mastering Machines - Call for papers now open