Uncharted 3: Drake's Deception
Third time lucky
Smooth talk
Next, consider the voice acting on show. Never has a game managed to bring its cast to life like Uncharted 3 does – we're talking Hollywood production values. There's no delay or drag in spoken lines – that occurs in so many games when the player does something unexpected.
Indeed, the character banter never misses a beat, while the acting during those incredible scripted sequences are simply perfection. Likewise sound content and visuals are top drawer and all too easy to take for granted.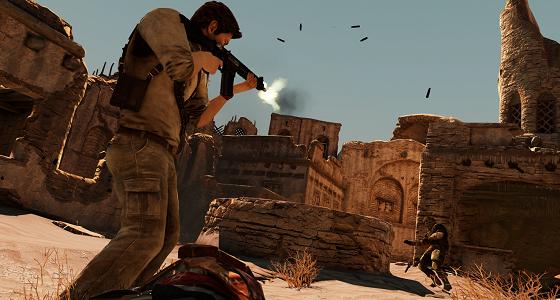 Despite being egotistical and driven to the point of obsession, Drake is also possessed of a disarming boyish charm and a depth of character that few other gaming protagonists can claim. There's no gruff-voiced marine-type character here. Instead, there are humanised characters that are in it for each other and – after so many clichéd and soulless characters in our 'blockbuster' videogames – it makes for quite a refreshing change.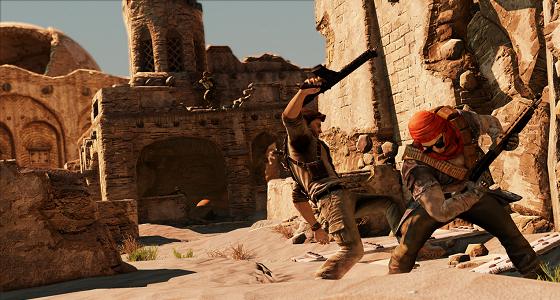 A scene aboard a stricken vessel is a particular standout, but really there are so many amazingly realised scenes to savour that to highlight one above the others is almost an injustice to them all. The sense of scale too is magnificent, the camera pulling back to reveal an entire vista in which you're still controlling Drake, before quickly zipping back in for a close-up.
The actual gameplay is easily broken down into four repeating types: puzzles, gun play, close-quarters fighting and running for Drake's life. On the puzzle front there's once more a mix of logic problems and leaping for switches.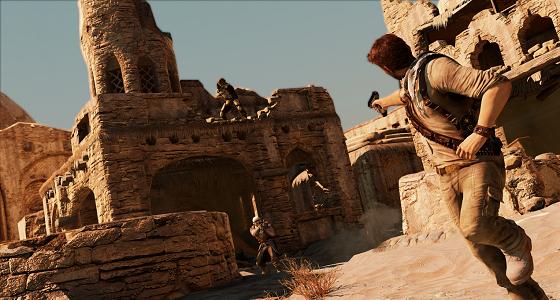 They aren't quite to the level of cognitive craziness that was Valve's Portal 2, and personally I'd have liked to see a few more brain teasers towards the game's last few frantic stages. Yet all prove satisfying enough and demand more than merely shifting a block over to a pressure pad.
Sponsored: Minds Mastering Machines - Call for papers now open