Super Micro revved up for impending Xeons, Opterons
Old iron selling like hotcakes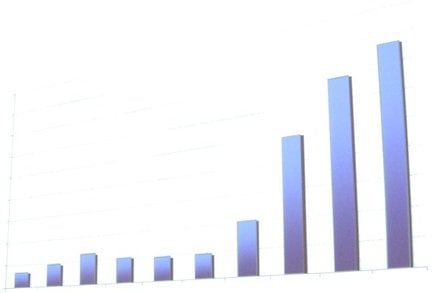 White-box server and motherboard maker Super Micro is champing at the bit for Intel and Advanced Micro Devices to get their next generation of server processors out of the fabs and into its hands.
But just the same, the company has done a good job selling it existing Xeon 5600 and Opteron 6100 servers as it waits, one has to presume not so patiently, for the new "Sandy Bridge-EP" Xeon E5 servers and their rivals, the "Interlagos" Opteron 6200s.
"In the past two quarters we have sold more than a half billion dollars of server and storage products, indicating good growth momentum," said Charles Liang, founder and CEO at Super Micro in a call with Wall Street analysts going over the numbers. "Although in this past quarter there were lots of macroeconomic concerns in the United States and in Europe, in addition to somewhat seasonal softness, this impact was relatively minor to our business."
And that is because data centers the world over are still stuffed with vintage x86 iron that is inefficient, underpowered, overheating, and unsuited to support modern virtualization hypervisors and their memory-hungry guests.
In Super Micro's first quarter of fiscal 2012 ended in September, the company had revenues of $247.9m, up 19.6 per cent from the quarter last year. But because of increasing research, development, sales, and marketing costs, net income was under a little pressure and only rose by 17.7 per cent, to $8.5m.
Six months ago, Super Micro was hinting that the Xeon E5 chips would be here sooner rather than later, and three months ago, it was telling Wall Street that it still believed that the Xeon E5s would still launch in the fourth quarter. As we now know, Intel is doing a kind of soft launch on the Xeon E5s, selling processors and system boards to cloud and supercomputing customers and waiting until early 2012 to actually announce the product.
Liang didn't spill all the beans on when the Xeon E5s and Opteron 6200s would launch, but he did throw a few of them on the floor. In the call, he said that Super Micro's "X9" Xeon E5 servers, based on Intel's "Romley" platform, which is how Intel talks about the combination of processor and chipset, were sampling now to key customers and in early deployments. Liang said these were targeted for high volume production release during the first quarter of 2012.
Intel has launched the last bunch of two-socket server platforms in March, so that is as good a guess as any. As for the Opteron 6200s, which will go into Super Micro's "H8" platforms, these were "in seeding" and with an "official November release."
In the quarter, Super Micro sold approximately 57,000 servers and generated $98m from them, up from 50,000 machines in the year ago period and $74m. That's 32.4 per cent growth in revenues against a 14 per cent increase in footprints, and that means ASPs are around $1,700 a pop instead of $1,480 in the first quarter of fiscal 2011.
The virtualization effect is fattening up servers – and presumably Super Micro's white-box prices are helping it steal some business from Hewlett-Packard, Dell, IBM, and Fujitsu. Super Micro pumped out 973,000 server subsystem components in the quarter, and these generated the remaining $150m in sales, up 12.8 per cent year-on-year.
As for the coming quarter, Super Micro says that the flooding in Thailand could put some pressure on disk supplies and raise costs, but it is not sure yet. Moreover, with the Xeon E5s not ramping until early calendar 2012, the company is not expecting a blow-out second fiscal quarter ending in December. That said, Super Micro expects for sales to still go up sequentially, to between $260m and $280m. ®
Sponsored: Minds Mastering Machines - Call for papers now open