Sony KDL-40HX723 40in LED 3D TV
A better class of Bravia
Motion carried
The remaining options offer the best compromise, retaining around 850-900 lines apiece. 

One test sequence I favour is a long-shot of an idyllic countryside scene with a train hurtling in and out of the frame. With Motionflow engaged, you can clearly see the passengers as it passes though. When viewed without it, these travellers are little more than a blur.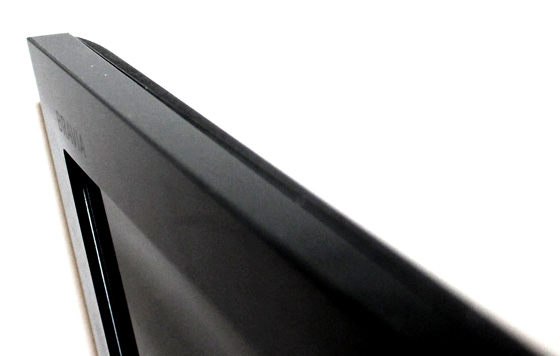 Not too thick, not too thin...
There is a caveat, though: all Motionflow modes introduce slight artefacting around random moving objects, usually people. Standard is probably the most benign.
Still, for sports fans the extra clarity is probably worth the side-effect.

The KDL-40HX723's 3D performance is equally stellar. I've not been particularly impressed by Sony's cheaper 3D models, but this 40-incher acquits itself well, with a stereoscopic presentation that's sharp, bright and deep.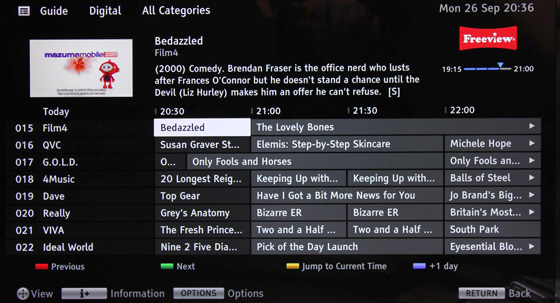 EPG
Double imaging is still evident on some 3D Blu-ray discs, but better-authored platters like Avatar are spectacular. The full kaleidoscopic impact of that first 3D foray around Pandora is undimmed by this TV. 

Helpfully, the brightness of the 3D glasses themselves can be altered via an onscreen menu.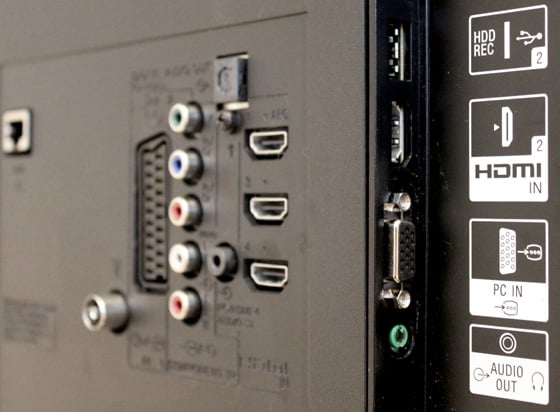 Rear connections ahould satisfy most needs
If crosstalk is evident, it's worth dropping the brightness of the specs down to Low to mitigate against the effect.

 Incidentally, there are no 3D glasses included with this set. They're an optional extra.
The KDL-40HX723's net-connectivity is predictably generous. There's a wide variety of IPTV on tap, as well as the brand's music subscription and VOD movie services.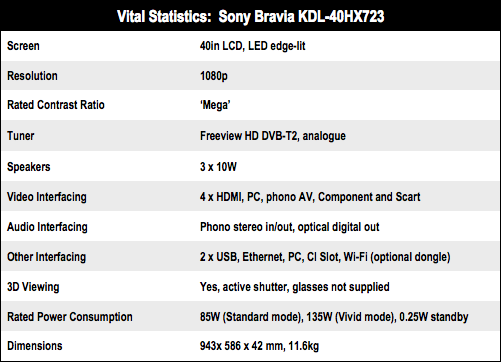 Sponsored: Minds Mastering Machines - Call for papers now open