Crescent Electronics proposes CVA
East Sussex e-tailer seeks distie support to ease cashflow woes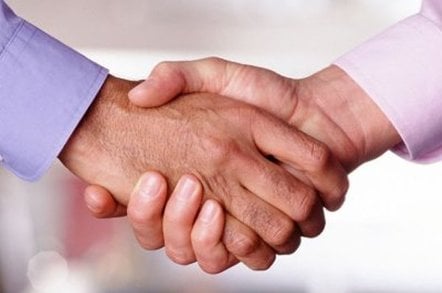 E-tailer Crescent Electronics is putting together a company voluntary arrangement (CVA) with business advisory ChannelMoney.
The East Sussex-based online reseller ran into "temporary" financial difficulties in the last month, managing director Alastair Croker told El Reg.
"Two major sources of revenue and traffic were significantly affected during a quarterly period however we are continuing to trade," Croker said, but refused to go into further detail at this point.
The firm reckons it has taken remedial action, has put in place a full-time FD, and is lining up further investment.
Croker claimed that the four-year-old firm is on track to hit a £10m run rate this year. It employs 10 people and sells computing, peripheral, networking and software to consumers.
Nitin Joshi, founder at ChannelMoney, backed the firm and Croker and said he expected suppliers to flow suit.
Joshi said: "The arrangement the company [Crescent] is proposing has already received widespread support from suppliers."
Conservative estimates in the channel are that Cresecent has debts upwards of several hundreds of thousands of pounds but neither the firm nor ChannelMoney were not willing to confirm these claims at this point.
For the CVA to work, Crescent needs the backing of 70 per cent of its creditors.
In abbreviated accounts filed for 30 March 2010, Crescent had assets of £70,000 compared to £16,000 year earlier, indicating it had made a profit of £54,000. Working capital was just £6,000. ®
Sponsored: Minds Mastering Machines - Call for papers now open