Lenovo intros updated all-in-one
AMD CPU, lots of Ram, er, that's it
Another day, another low-cost all-in-one desktop, this time from Lenovo. It's the C325 and it's based around a 20in 1600 x 900 display - touch or non-touch, the choice is yours. So is the colour: black or white.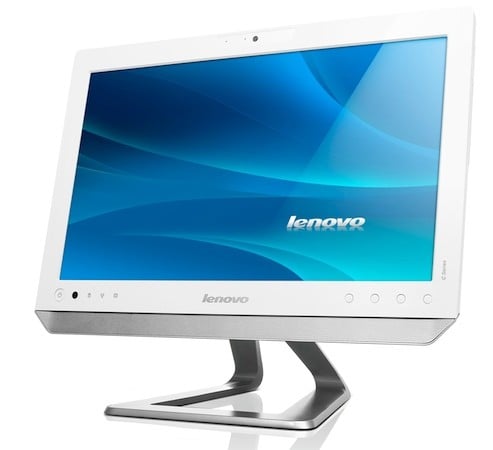 There's a dual-core AMD E450 processor on board and integrated AMD Radeon HD 6320 graphics, and you spec up to 8GB of memory and up to 1TB of hard drive storage.
In the US, it'll retail for $699 (£436) and up, but there's no word yet on UK pricing or availability. ®
COMMENTS
given the crummy CPU and GPU, you can hardly call it low cost
20" screens don't cost nearly enough to sell netbook components at this price.
All-In-One computers are still considered a rip-off opportunity for people who don't know an E450 from an i3
Oh la crap ahh.
Who givs a shit about any old crap we're denied or about the prices that the sulky babes impose on us. EEEngerland.