ITU sees an internet full of developing youth
Digital divide splits high-income and low-income countries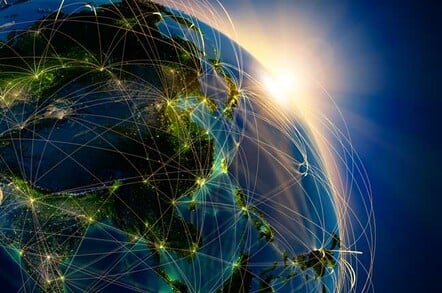 The developing world, including China and India, now accounts for 62 per cent of the internet's population, and while China dominates, it is by no means a controlling interest in the connected world of 2011.
The International Telecommunications Union, enjoying its now-annual bash in Geneva, has released the figures, which show that if the internet were a party it would be one to which 65 per cent of the world wasn't invited, but 45 per cent of those who did make it would be under 25. A quarter of the conversations would likely be in Chinese (Hong Kong's use of Cantonese keeping the variant relevant online), and overall the developed world could only lay claim to 38 per cent of the crowd.
The point of all this is to remind people that the connected world doesn't begin in Silicon Valley and end at Silicon Roundabout, and that more than 4.5 billion people still haven't heard of LOL Cats. But that is changing, as broadband gets broader thanks to better infrastructure and cheaper electronics bringing Google to more people daily. The ITU Telecom World event is largely about showcasing such development, and guiding companies interested in making money out of it.
The ITU, as a branch of the UN, represents the interests of all member countries, but Europe and America don't need much help making use of broadband when it costs less than 1 per cent of their respective per capita gross national income. The ITU reckons 31 countries fall into that bracket, but points out that there are still 19 countries where even a basic broadband connection costs more than the total per-capita GNI, making it unaffordable to all but the richest individuals.
The ITU isn't about to fund anything, that's beyond its remit, but it is endlessly pointing out that once one has invested in the infrastructure then there is money to be made. It's a determinedly capitalistic organisation, with the avowed intention of connecting the remaining 4.5 billion people and making those of us in the developed world into the same minority online as we already are offline. ®
Sponsored: Minds Mastering Machines - Call for papers now open