HP PC biz gets aggressive again
Reseller rebates overhauled in SME and mid-market growth drive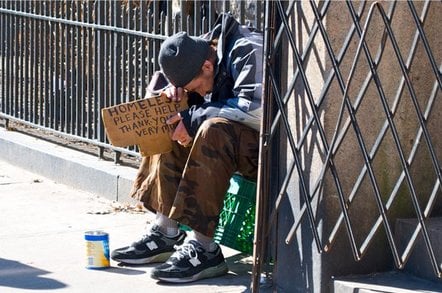 HP's Personal Systems Group is reverting back to a target-based rebate model for resellers after more than three years of operating a linear model as the tech titan eyes aggressive market share wins.
The move kicks in across Europe next week (1 November) at the start of HP's fiscal New Year at a time when the traditional PC market is in decline. Doubts have also been cast over growth prospects for early 2012 and HP's enterprise biz extending the flat rebate framework.
"This will provide more incentive for reseller partners to work more closely with HP than they have – a platform for compensation I think we've been overlooking," Trevor Evans, HP UK and Ireland PSG channel sales director told The Register.
Under the previous model, HP resellers earned rebates from the first box they shipped but gating is set to be introduced again.
Evans agreed the market "remains pretty fragile ... and is likely to remain so for the early part of next year" but he reckoned resellers had been hit by a "double whammy" with fewer customers buying kit and battles over any orders hitting margins.
He reckoned SME and mid-market businesses will provide the greatest pockets of growth next year, and "we'll be driving those segments hard".
Some resellers are behind the move to cosy up to HP, others are concerned that in the current climate the target-based model is less predictable and makes it harder to invest in marketing or additional heads.
All resellers contacted by El Reg called for some realism from HP in setting the targets, a point that Evans acknowledges.
"There is no point setting targets that people don't feel they can buy into and exceed," Evans said, "but by the same token I want targets that reflect our ambitions. We have spent a lot of time poring over the historical trends and overlapping them with our objectives."
The push follows a torrid couple of months for the PSG unit after top brass began the process of exploring options for the biz – a decision is due at the end of October – and after they killed off the Web OS hardware lines including the TouchPad and smartphone.
The looming threat from Lenovo is also undoubtedly giving HP fresh cause to defend its market position, with the Chinese giant gunning for the top spot within three years.
The amount of PCs shipped into the UK channel fell 11 per cent in Q3 compared to the same period in 2010, IDC stats show.
"We hope 2012 will be better than this year," said Eszter Morvay, IDC research manager. But some of the expected growth has been pinned on vendors getting ultrabook pricing down to a more affordable level and Windows 8 kickstarting interest among consumers. ®
Sponsored: Minds Mastering Machines - Call for papers now open