Dell intros '14in screen, 13in body' notebook
World's thinnest 'full function' laptop, apparently
Dell took the wraps of its compact, "14in display in a 13in body" Inspiron 14z notebook at the IFA consumer electronics show in September, but now it has formally launched the XPS 14z, a skinnier version.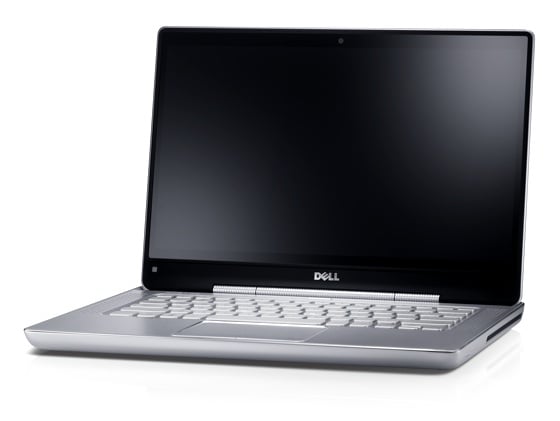 Specs for the 23mm-thick, 2kg Dell XPS 14z are what you'd expect: second-gen Intel Core i5 and i7 - aka Sandy Bridge - CPUs; 6-8GB of 1333MHz DDR 3 memory; 500-750GB of 7200rpm hard drive storage, with a 256GB SSD as an option too; slot-load optical drive; 2.4GHz/5GHz 802.11n; Bluetooth 3.0; USB 3.0 and HDMI.
Graphics are driven by Intel's integrated GPU, though you can spec in Nvidia chippery which will work alongside the iGP to give some extra welly when needed.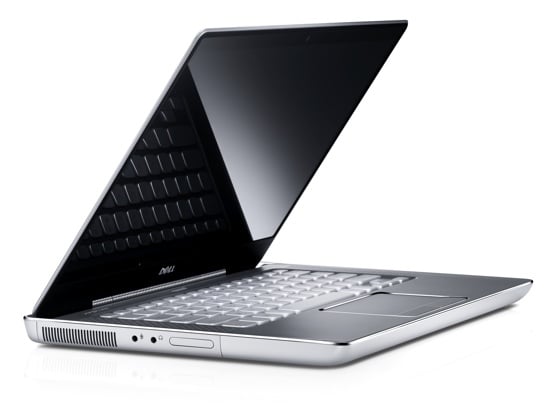 Both chips drive a 1280 x 720 or 1366 x 768 display - the choice is yours.
There's no word on UK pricing yet - Update: it'll start at £799 inc VAT - but it'll come out over here on 15 November after a 1 November US debut. There it will cost from $999 (£625). ®
COMMENTS
Why no hi-res screen?
I have 1366 x 768 in my 10" netbook. I'd want 1600 x 900 as a minimum.
That looks just like my old MacbookG4
I have an old MacBook G4, looks stunningly similar to this machine, right down to the vents on the side.
not particularly innovative
there've been other 'slim bezel' systems here and there over the years. it seems like it makes the systems more expensive and most buyers don't really care, though, so they're always rare.
sony's high end laptops tend to have quite small bezels, though not quite as tiny as this one. The bezel on my 2010 Vaio Z is only about 1cm. I'd like this thing if it wasn't for the silly resolution, as other commenters have noted.
Low res screen
Again. Come on, Dell, you can do better than this. My Vostro 1520 has a 1440x900 screen. The equivalent model has 1366x768 only. If Lenovo can offer better res screens, why can't Dell?
Agreed
Note to all manufacturers: stop making 1366x768 screens. Also, lets have a return to 16:10 ratios, damn it.
I guess it's hopeless now, though...