Sony's 3D VR goggles will empty your wallet
Launch date and prices revealed
Sony's head-mounted vision goggles will hit UK shelves this December at the whopping price of £800.
The HMZ-T1, which we first saw at CES 2011, apparently gives users a full 3D experience, packing 5.1 surround sound headphones and two 1280 x 720 OLED screens. According to Sony, it's like watching a 750in screen from a 20m distance.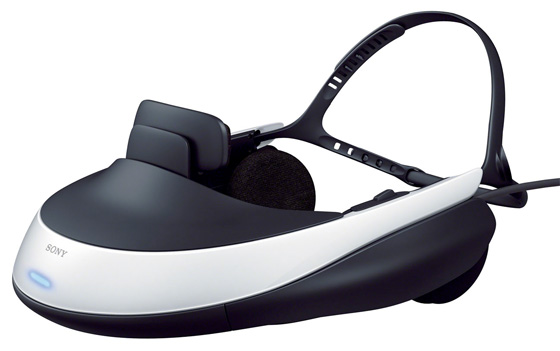 The headset lands in Japan early November, but will make its way to Blghty less than a month later. Sony's UK retail outlet has it priced at £800.
Earlier this week, the HMZ-T1 was spotted at the Harrods store in Knightsbridge, London, where it will be offered exclusively first before a wider roll-out later on.
Could its launch be making giant strides towards virtual reality? Sony veep Mick Hocking reckons its on the way soon.
The Sony HMZ-T1 has a UK launch date of 8 December, just in time for an anti-social Christmas. Ha, bumhug! ®
COMMENTS
Does it track?
Not that I can afford these, but even if I could I'd want it to have TrackIR functionality built-in.
connections?
what will it be able to connect to?