Apple's iPod: ten years old
The gadget that changed the music industry
Dulcimer development
Fadell had been pitching a hard drive-based player to the likes of Real Networks and Philips - a company at which he'd worked, as its Mobile Computing Group director of engineering - before turning to Apple, where he received a positive welcome from executives looking for ways to drive home the concept of the Mac as a digital content hub, the better to sell more computers to consumers.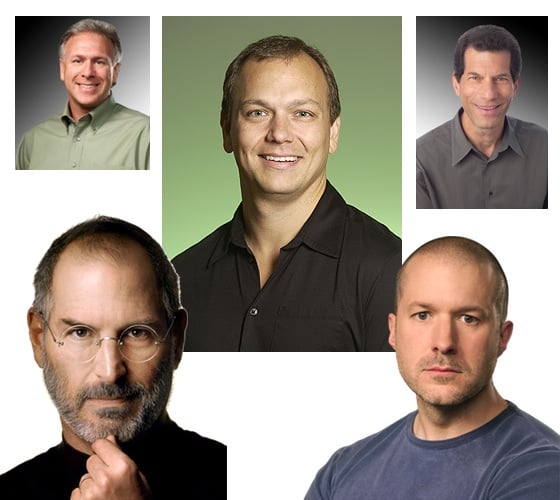 Minds behind the iPod: (clockwise from top) Tony Fadell, Jon Rubenstein, Jonathan Ive, Steve Jobs, Phil Schiller
Source: Apple
The portable music player was a market in which Apple felt it could make its mark. Other companies were already offering players, but they had yet to take the consumer market by storm. Apple had already acquired SoundJam MP, a digital music management app it would relaunch in January 2001 as iTunes 1.0.
"Why music?" former CEO Steve asked at the iPod launch. "A part of everyone's life (a large target market," said the slide behind him. Somehow, we think the words in parenthesis are the important ones.
"No one has found the recipe yet for digital music," Jobs said, talking about the efforts of companies from Creative to Sony.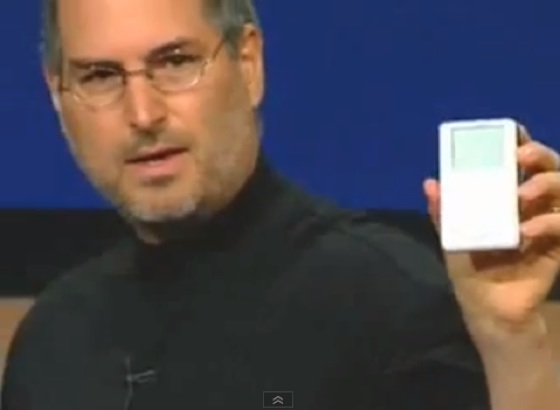 Steve Jobs unveils the iPod
The name of the player was subsequently coined, once the device was nearing completion, by freelance copywriter Vinnie - or Tim, according to some write-ups - Chieco.
The first hardware was based around a dual-core ARM-based system-on-a-chip developed by PortalPlayer, which also contributed much of Dulcimer's core OS. Another third-party, Pixo, built the UI component, under Apple supervision. Indeed, Jobs is said to have taken a particular interest in the first iPod's development. But plenty of other senior Apple staffers had their say in the evolution of the device - it was not one man's project.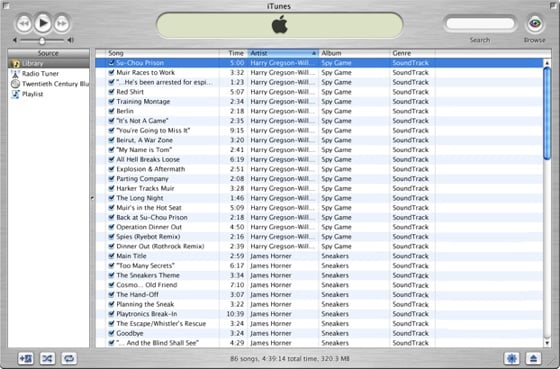 iTunes 1.0, derived from SoundJam MP and enhance with iPod support with the release of iTunes 2.0
Jonathan Ive would later say the development of the iPod "was about being very focused and not trying to do too much with the device". Complication, he reckons, would have killed it. "The enabling features aren't obvious and evident, because the key was getting rid of stuff."
Apple announced in early October 2001 that it would be hosting a press conference on 23 October to unveil a new product that was "not a Mac".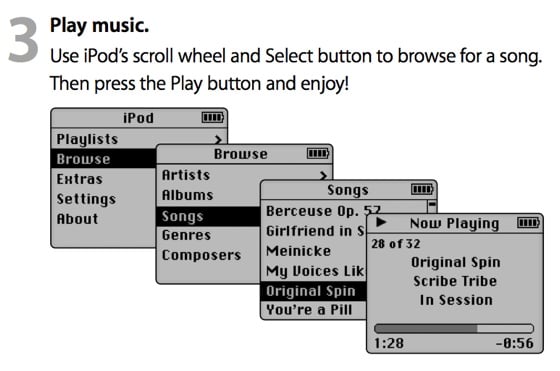 The iPod UI, implemented by Pixo, steered by Steve Jobs. From the first iPod manual
On the day, the iPod was launched as "1000 songs in your pocket" - amazing, given most other players only had room for a handful unless the tracks were encoded at woefully low bitrates.
Sponsored: Minds Mastering Machines - Call for papers now open