WTF is... Bluetooth 4.0?
It's in the iPhone 4S, but does it matter?
Bluetooth goes fourth
Created by Nokia researchers in 2001 - when it was dubbed Wibree - Bluetooth Low Energy has a range of around half that of 'classic' Bluetooth - 50m to the latter's 100m - and a relatively low real-world throughput of 260Kb/s.
It's not designed for voice communications. Instead, it's intended to allow devices to send data intermittently for a long time, using very little power - 0.01 to 0.5W - running for many months on a small button battery, with quick connection set-up times helping conserve power.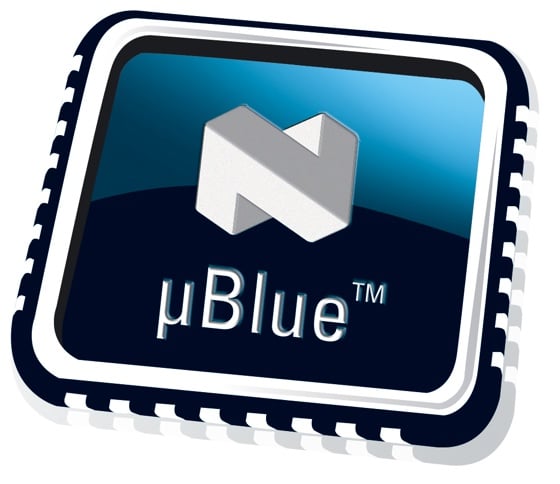 Nordic Semi's µBlue chip has BT 4.0 on board
It's possible for a BT LE device to scan for other gadgets, authenticate a link to one, send it data and then disconnect all in as little as 3ms.
One of the first devices to use the technology is a wireless heart-rate monitor for fitness fiends, based on a chip from Nordic Semiconductor. Existing gadgets like this one tend to be tied to a specific brand of receiver, often in a watch, like the well known Polar range, but Bluetooth 4.0 should make it easier to create devices that will work with a range of receivers.
More interestingly, the standard allows a device to use a computer or a phone to connect to its associated web service very simply. So a smart electricity meter might request that your computer establishes it a connection to send the latest reading to your power provider, for example.
A Bluetooth 4.0 fitness device will automatically be able to send details to a health website, using your phone to provide the connection transparently. It should also be possible for a device to supply information that will help a phone or computer decide which apps are capable of using and presenting the data the gadget will be sending.
The Bluetooth SIG, the organisation that oversees the standard, expects most of the phones that will ship in 2012 to include the technology, thanks to its lower power consumption and silicon costs - it'll come for free in the way that most Bluetooth functionality is now built into devices' Wi-Fi chippery.
Sponsored: Minds Mastering Machines - Call for papers now open