VMware rejiggers acquired Shavlik tools for SMBs
Go enhanced, NetChk becomes Protect Essentials Plus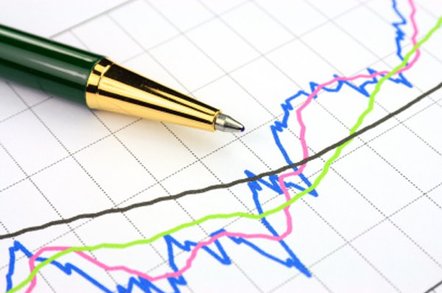 VMworld Europe During the VMworld Europe shindig in Copenhagen, Denmark this week, server virtualization juggernaut VMware gussied up two management tools it gained back in May when it acquired partner Shavlik Technologies, and promptly slapped its brands on them.
Shavlik was founded in 1993 by one of the hotshot programmers who worked at Microsoft on the operating system that would eventually become Windows NT and make Microsoft a powerhouse in the data center. Shavlik's flagship product was NetChk Protect, a tool created with the help of Microsoft to do server and network updating and security patching.
Shavlik worked with VMware in 2009 to launch a remote management tool that could be used to create, provision, and update virtual machines running atop VMware's freebie ESXi hypervisor, which was then distinct from the not-for-free ESX Server hypervisor. (These days, ESXi is the only hypervisor that VMware has, and it is charging for the vSphere add-ons that activate features latent in that hypervisor as well as support for the hypervisor. You can still get ESXi for free, but you won't get support unless you pay for it.)
In the fourth quarter, VMware plans to roll out a new version of NetChk Protect, which is being rebranded vCenter Protect Essentials Plus. It will be available in 28 languages and run on-premise, not in the cloud like the Go and Go Pro services. vCenter Protect Essentials Plus will manage physical and virtual machines, discover hardware and software assets on a network without installing agents on machines, and provide endpoint security as well as interfacing with antivirus software on physical and virtual machines.
The new release, besides getting a new name, will have a new scripting language called ITScripts, allowing customers to automate processes on groups of machines or all similar devices on their networks. VMware is creating an ITScripts Catalog, which will include dozens of pre-configured scripts for common tasks, which the company says it will keep adding to so SMBs can manage more stuff without having to do any of the thinking themselves.
The updated tool will also include an RDP link into patched machines from its own console so they can jump right to a machine to monkey around with it. That console will also allow multiple admins to do work on machines at the same time, and will be able to gather up power usage statistics across the network and generate reports that can be sent to local power companies as part of their applications for "green" rebates.
The Go Pro service, which launched in January of this year, can be used to manage ESXi 4.0, 4.1, and 5.0 hypervisors, is getting a few tweaks before year's end, too. VMware has added an IT Advisor, a wizard (the software kind, not the old man with the pointy hat and the white beard) that scans your network and gives advice on how to optimize the physical and virtual servers on the network. (It doesn't work with older VMware hypervisors or those from other suppliers.) The updated version will have a new grouping capability that will allow machines to be grouped and patched at the same time.
vCenter Protect Essentials Plus will cost $57 per server per year and $36 per workstation per year when it starts shipping. VMware used to charge $60 per year for a license to Go Pro – the base Go service is still free – but now VMware is charging $12 per managed server per year for the service. ®
Sponsored: Minds Mastering Machines - Call for papers now open