Symantec blusters FileStore's new cluster thruster
Clones as it dedupes and caches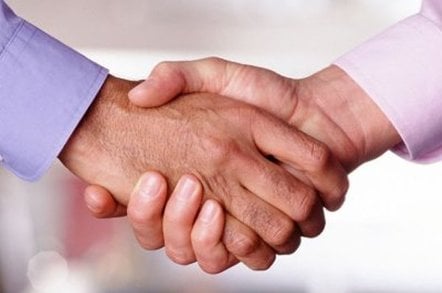 Symantec has updated its FileStore N8300, adding more cluster nodes, primary data deduplication and virtual machine/desktop cloning.
It says the machines perform better in virtualised environments, store data more efficiently, and cope better with growth.
The Filestore N8300 is based on Huawei's OceanStor N8300 hardware. This now has up to 16 clustered front-ends talking to backend block storage, compared to the six when Symantec launched FileStore in January
FileStore is integrated with VMware's vCenter Server and can, nearly instantaneously Symantec says, clone virtual machine and virtual desktop images. It can also deduplicate these images and other files with technology based on the Veritas Storage Foundation File System. Symantec says FileStore can serve up these cloned and deduplicated VMs, and other files, through its page caching capabilities.
It says users can "set the schedule and the granularity of deduplication detection, and run deduplication on full or incremental data sets". They can also have their files automatically tiered with Veritas' Storage Foundation SmartTier feature.
All in all a useful upgrade for a product that can grow to 256 TB of file system capacity, and supports 1.4 PB of total storage. ®
Sponsored: Minds Mastering Machines - Call for papers now open