NSA whistleblower details intelligence cock-ups
'Government and companies routinely abuse data privacy'
Web 2.0 Summit Thomas Drake, the whistleblower who exposed the NSA's failings on digital surveillance, has said that the US is behind the curve on internet monitoring and has been playing fast and loose with privacy rules.
The NSA came later than many think to internet monitoring, Drake told delegates at the Web 2.0 Summit in San Francisco. Even in the 1990s he was told by a senior manager that there were no secrets worth collecting on the internet.
However, that view changed and the NSA began building a system internally called ThinThread, which would extract intelligence from emails, web pages, and online activity, while staying within existing privacy laws for US citizens.
"We looked at the largest single database at the NSA about five months after 9/11," he said. "Management shut it down. You know why? Because it found intelligence that had not been discovered by traditional systems, both prior to 9/11 and after 9/11, and they shut it down."
The intelligence ThinThread found could have disrupted the 9/11 attacks, or even stopped them, he claimed, but the NSA shut down the project in favor of a commercially developed system called Trailblazer.
Trailblazer was commissioned from the Science Applications International Corporation at a cost of $280 million and never worked as intended, while violating the laws on privacy. The final bill for the project, which was cancelled in 2003, is estimated to be over a billion dollars.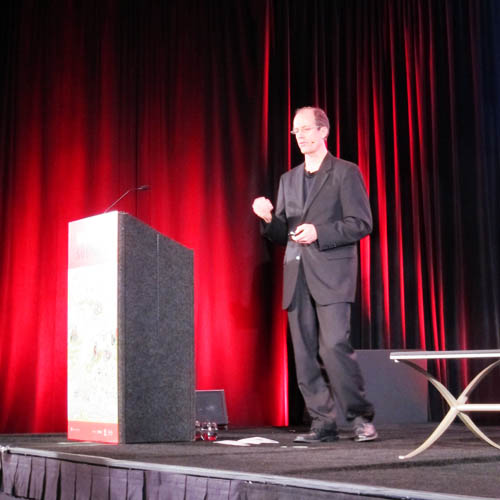 NSA whistleblower Thomas Drake faced 35 years in prison for espionage
Drake and other NSA staffers were concerned that the project was both operating illegally and didn't work, and raised their fears in a 2002 complaint to the Department of Defense (DoD) Inspector General's office. The DoD's report is classified still, but is thought to have been damning in its review of Trailblazer.
In 2005, Drake spoke to a reporter about the issue, and after her articles were published, an investigation into the leak was ordered by then-President Bush. The homes of the three former NSA staffers who filed the DoD complaint were raided by armed FBI agents (no charges were ever brought against them) and Drake was also raided, with agents taking books, documents, and the family's computers.
Drake was eventually indicted in 2010 under the Espionage Act (one of only four Americans to be charged) along with several other counts, which could have sent him to prison for 35 years. The government attempted to get him to sign a plea bargain, but he consistently refused.
The case was set to go to trial, with the government insisting that much of the evidence be closed, but in June of this year – just before the trial was due to start –the government dropped all charges, and Drake pled guilty to one misdemeanor count of misusing the NSA's computer system, for which he received a year's probation. The judge in the case castigated the government for dropping almost all charges at the last minute, saying such tactics were "unconscionable."
But Drake warned that the NSA has not learned its lesson from the incident, and that it was one of the NSA's deepest, darkest secrets that it had effectively turned online America into a foreign country for legal purposes. More worrying, similar lax attitudes are now pervasive in the corporate world.
"Industry self-regulation is not working, contrary to what you have seen or heard," he warned. "Let's not kid ourselves. It's also patently disingenuous to say that no names are collected, only a computer number, when the technology is out there to discover everything about you electronically." ®
Sponsored: Are DLP and DTP still an issue?