Facebook flashplodders lose appeal against 4-yr jail stint
'Abuse of modern technology for criminal purposes'
Appeals brought by two young men nabbed for inciting violent disorder via Facebook during the England riots in August have been dismissed.
The Court of Appeal threw out the sentence disputes this morning.
Jordan Blackshaw, 20, of Vale Road in Marston near Northwich, was sentenced to four years in jail after appearing before a judge at Chester Crown Court on 16 August.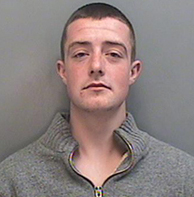 Jordan Blackshaw
He had created a Facebook "Event" entitled "Smash d[o]wn in Northwich Lootin", but later claimed it was a "misplaced" and "misguided" joke.
Perry Sutcliffe-Keenan, 22, of Richmond Avenue, Warrington, was handed the same punishment in August after pleading guilty under sections 44 and 46 of the Serious Crime Act.
He had created a Facebook Page calling on people to "riot" on 10 August. His message went out to 400 contacts on the site, but he took down the page the following morning, claiming the post had been a joke.
No rioting took place as a result of either Blackshaw's or Sutcliffe-Keenan's foolish posts on Facebook.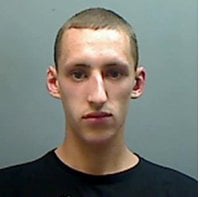 Perry Sutcliffe-Keenan
Despite that, their appeals were rejected today, which means their sentences, four years apiece in the slammer, will be served.
"We are unimpressed with the suggestion that in each case the appellant did no more than make the appropriate entry in his Facebook," noted the Lord Chief Justice, Lord Judge, who was sitting with Sir John Thomas and Lord Justice Leveson at the Court of Appeal in London.
The judgement continued:
Neither went from door to door looking for friends or like-minded people to join up with him in the riot. All that is true. But modern technology has done away with the need for such direct personal communication.

It can all be done through Facebook or other social media. In other words, the abuse of modern technology for criminal purposes extends to and includes incitement of very many people by a single step.

Indeed it is a sinister feature of these cases that modern technology almost certainly assisted rioters in other places to organise the rapid movement and congregation of disorderly groups in new and unpoliced areas.
Blackshaw's and Sutcliffe-Keenan's lawyers had unsuccessfully argued that the sentences meted out to them were "excessive". ®
Sponsored: Minds Mastering Machines - Call for papers now open