Sony Ericsson Xperia Arc S Android smartphone
Ahead of the curve?
Video playback is enhanced by the Bravia Engine picture processing tech pinched from Sony's TV range. How this does what it does is no doubt devilishly complicated but the end results are obvious - enhanced colour saturation, sharper images and less noise.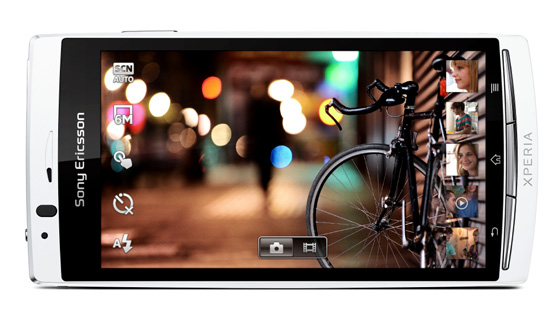 The 8.1Mp camera also has 3D imaging tricks on-board
Pictures taken with the 8.1MP camera don't let the side down either with the low-noise Exmor-R CMOS sensor yielding superb results. Taking pics is further enhanced by the presence of a physical shutter button.
Video can only be recorded at 720p/30fs but I suspect that will suffice for most. Yet the absence of a front-facing camera is a bit of a let down, when both the cheaper Xperia Ray and Play have one.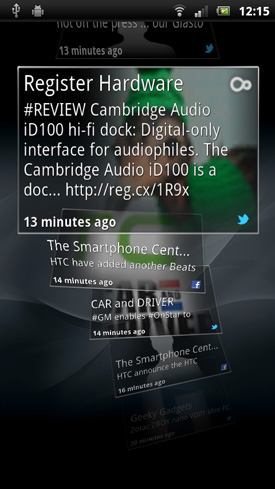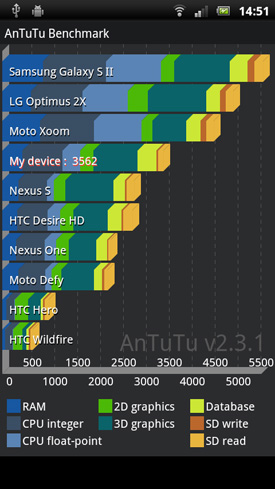 Timescape and AnTutu benchmarks
Turning from the hard to the soft, the Arc S runs Android 2.3.4 and has Sony Ericsson's own rather attractive overlay. The interface abounds with clever little animations which, while serving no real use, are a delight to watch. The widget selection isn't bad either.
Sony Ericsson's Timescape is not quite the all-encompassing a way of tying your contacts, Facebook and Twitter feeds together as HTC's Sense but it benefits from a growing list of third party plug-ins, including ones that link to the K9 e-mail client, Foursquare and London Underground's service updates.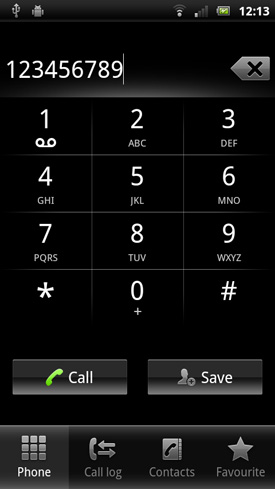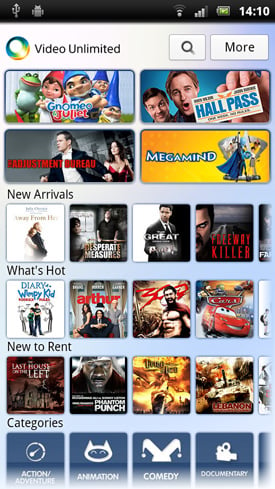 Dialler and Sony's Video Unlimited portal
While on the subject of built-in apps, mention must be made of the fine music player which looks good, sounds superb and features SE's infinity button. Touch this and the player offers to take you to artist-related Wikipedia, YouTube and Google content.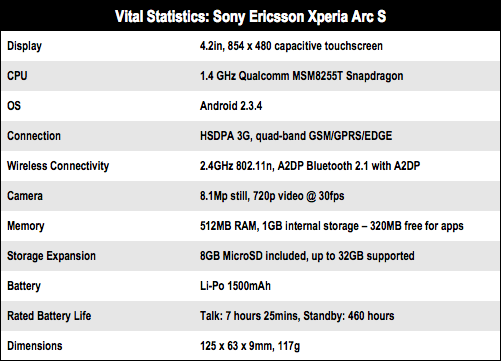 Sponsored: Minds Mastering Machines - Call for papers now open