Collapsing cranes and cantankerous cars
Another day at the solar races
We hooked up again with the Durham University team, who are mounting their challenge on a comparatively modest budget and number of people on the ground. They kindly let us have a closer look at how their car is put together.
Here's a general view of the machine with its lid off: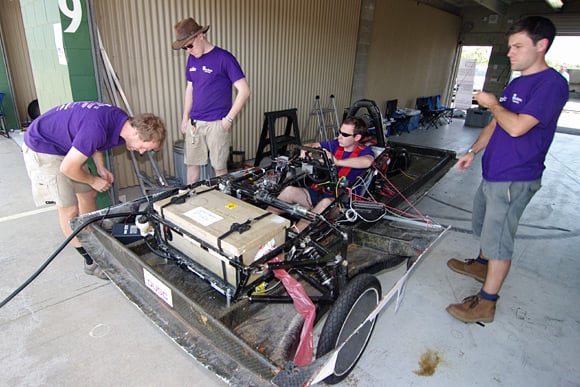 The driver's cockpit is hardly luxurious. The string-operated lever thing at the bottom of the snap is the "pilot ingress assist support" - a retractable step which allows the driver to step nimbly into the car without treading on the solar panels. We at the SPB salute this very British piece of engineering: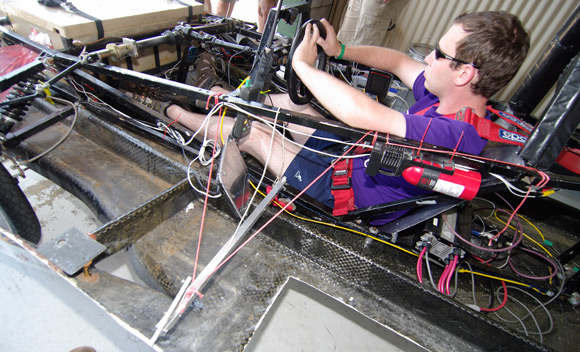 They're difficult to see, but behind the battery box are a simple accelerator and brake. There's also a hand brake, for when you need to park up and nip into a bottle shop for a quick livener.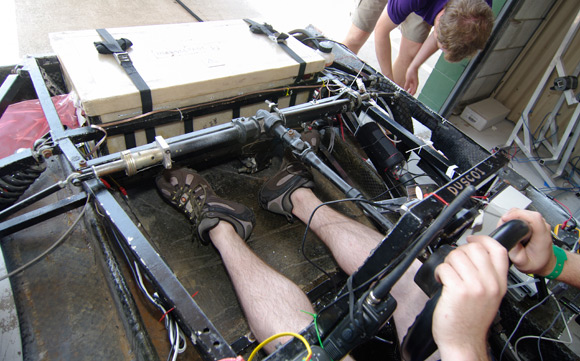 The car features a rear-mounted camera - a race requirement we gather - which is monitored from inside the cockpit...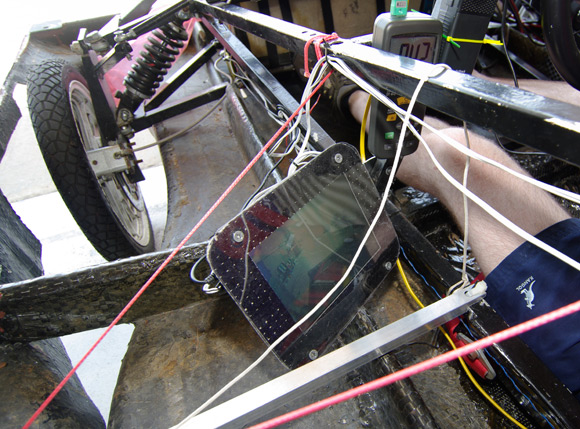 ...and you can see here looking out over the rear wheel: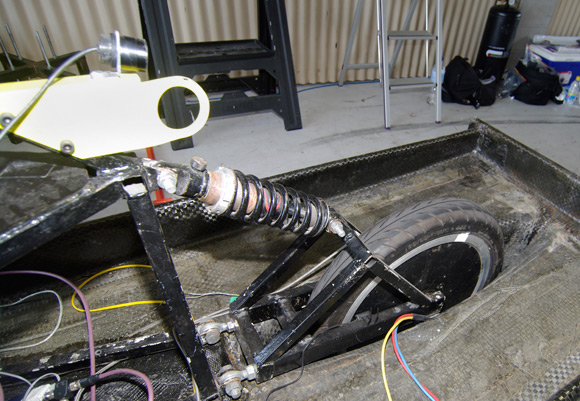 Finally, here's some of the wiring which keeps the whole thing ticking over: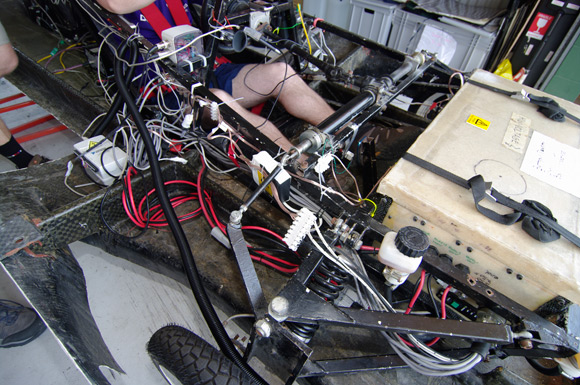 So, you're asking yourselves, does it work or what? The answer is yes, and here's Durham's mean machine giving the track some stick: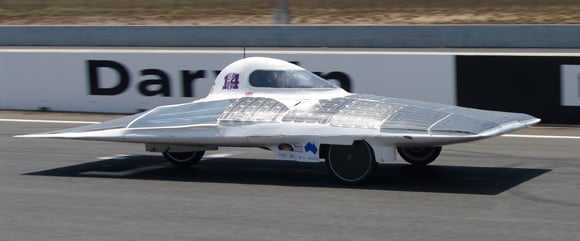 Tomorrow, the teams will be back at the track for final scrutineering and speed trials. We'll be back too, to check that out and get our briefing for our own drive to Adelaide in pursuit of the World Solar Challenge combatants. ®
Bootnote
We are feeding Twitter at twitter.com/spb.
Sponsored: Minds Mastering Machines - Call for papers now open