Toyota Yaris 2011
Gadgets galore
Class leader?
Despite the official combined fuel economy figure of 55.4mpg, during a week spent driving on predominately rural roads I only averaged 44mpg, which was a little disappointing. CO2 emissions are, at 118g/km, par for the course.
If you want to get more from each gallon you'll need to either buy the lesser but utterly gutless three-cylinder 1.0 litre version, the diesel - or wait until next year for the hybrid model.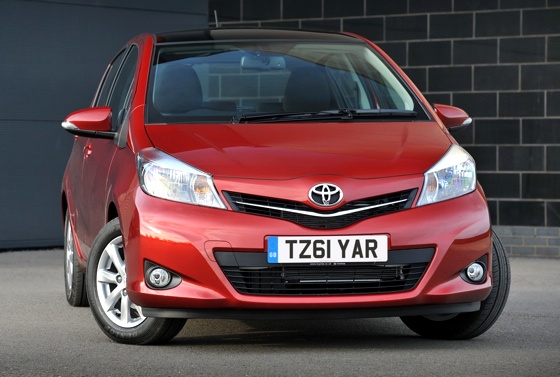 The front end is a sharper and more angular take on the Yaris 2
All these figures are for a car with Toyota's new CVT gearbox, which is one of the best examples of the breed. This one disguises the inherent and unsatisfying revs-before-action tendencies of the design better than any other small CVT-equipped car I've driven.
That is thanks to various features all with names starting with Flex - Flex Lock-up Control, Flex Start Control and Flex Ratio Control - that between them keep the engine and transmission firmly on the same mechanical page. The end result is a gearbox that feels more like a semi-automatic manual than a CVT-auto.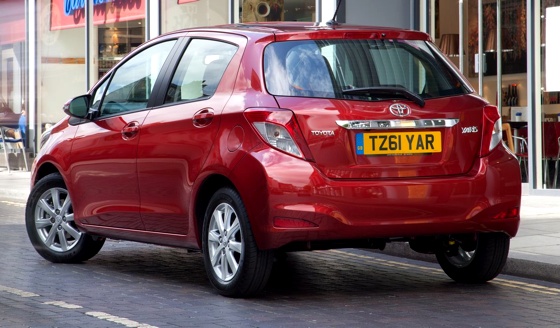 Tight turner
If you want to take more control, you can use the column-mounted seven-speed paddle gear selectors either as a temporary override or as a full manual by snicking the drive selector into the M-for-manual slot. There's also a handy S-for-Sport button that sharpens up the gearbox's response time and accelerator inputs.
The ride is a little firm but never uncomfortably so and it passed my A672 potholes-from-hell test with flying colours. Road holding isn't in the Ford Fiesta class but it certainly goes around corners with more composure than Nissan's Micra.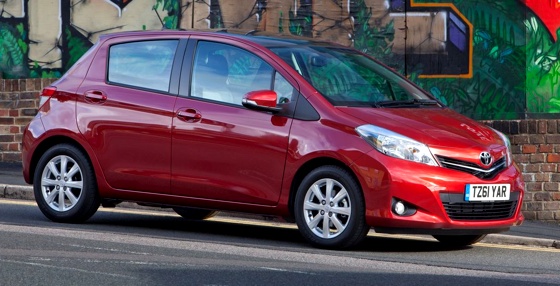 The hip line gives the shape some distinction
But it's in tight spaces that the Yaris shines. It needs a mere 4.7m to turn around, another figure Toyota claims is the best in class. Combined with excellent all-round visibility, the Yaris is extraordinarily easy to drive.