Forza 4
Petrolheadonism
Track daze
Sure, they'll take every opportunity to overtake - something to be complemented - but follow up such smarts with ridiculous stunts such as braking in your face to save position rather than accelerate out of a corner, say. Or shunting you into an oncoming barrier in a way that even Lewis Hamilton would think irresponsible.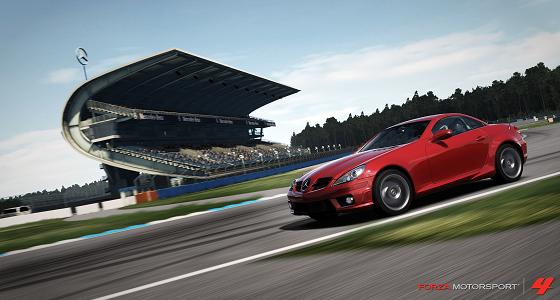 It's perhaps due to this wacky racing that I ended up taking advantage of Forza's other aid for lazy drivers: the rewind function. You don't have to use it, of course, but unless you disable it altogether, the temptation to give in is ever present, making races far easier than they really should be.
Take Forza 4 for a spin online, however, and, depending on how serious the drivers are you're up against, those AI worries melt away. Where GT5 epitomised Sony's PSN in general, a slow and unwieldy beast, Forza overwhelms with options.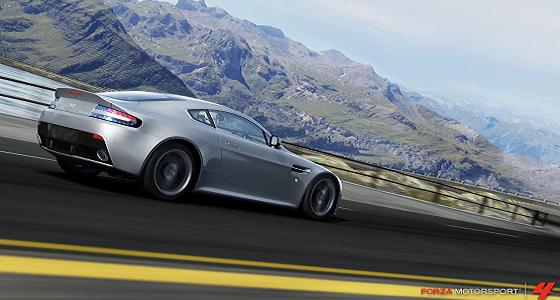 Up to 16 players can go toe-to-toe. There's the option to sell cars to and buy them from other drivers. There's the introduction of a 'Rivals' mode which allows you to see you friends' best times and so race it, even capturing their ghost data so you can see exactly where that extra tenth might be picked up – compelling stuff.
Though doing an admirable job of translating handling to control pad – and it does, cars feeling weighty and responsive and each distinct from the next – you might also be considering buying the new Wireless Speed Wheel. Set-up was easy, but as it's held, not anchored, so it does tend to get heavy after a prolonged stint.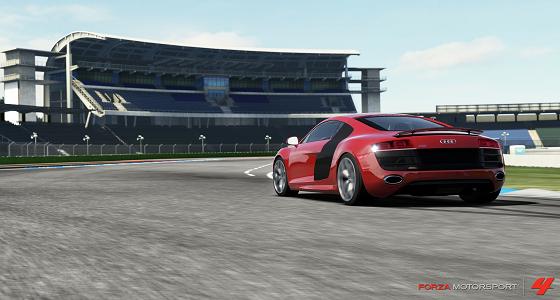 The obvious miss is force feedback, so negating much of the benefit and enjoyment of having a proper wheel. However, for those of us with the cash to spare, it provides a modicum of fun that the pad lacks, if just because it's cool to see your turning of the wheel translated on to the digital steering column.
Verdict
Perhaps one of the most telling aspects of this review is that there's been little cause to mention anything new or particularly original. Most of Forza 4's many assets are mere refinements and improvements over Forza 3. Aside from a sprinkling of new tracks, a try at Kinect support and a little more lustre to the visuals, it's enough to leave Forza 3 completionists with a sense of déjà vu.
However, when the source material was already of such high standard, surely Turn 10 can't really be blamed. And the enhanced online adds more longevity than anything the developer could have added to the single-layer campaign.
The debate will undoubtedly rage among racers and fanboys about which game does the better job, this or GT5? Perhaps the bigger question is where does the driving sim go from here? ®
More Games Reviews

Ace Combat:
Assault Horizon
Dark Souls
Rage
Ico & Shadow of the
Colossus Collection
Rise of
Nightmares
Sponsored: Minds Mastering Machines - Call for papers now open

Forza 4
An exhaustively accurate racer delivered in a mere two years? What would Polyphony Digital say? Available on Xbox 360 only.