Forza 4
Petrolheadonism
Driver assistance? No thanks
Another nice touch is how disabling driver aids affects your credit accumulation – credit being vital as a means to purchase cars, upgrade and so on – in what can only be encouragement from developer Turn 10 to turn them off once you're ready.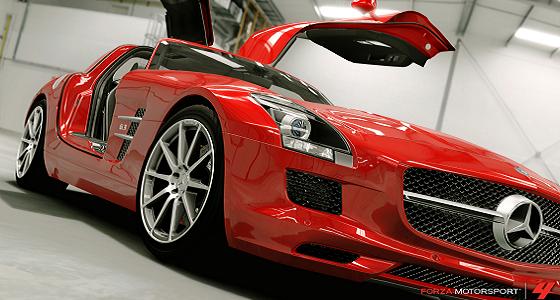 I'm a big advocate of banishing the overlaid driving line assist in particular. Sure it helps with learning braking zones and such, but all you'll end up doing is getting the driving game's version of tunnel-vision. Much better to turn it off, experiment with your cornering speeds and braking zones and take in your surroundings. Forza does, after all, offer up digital representation of some of the world's finest tarmac'd terrain.
It's in the tracks that further parallels can be drawn with GT5, both games priding themselves on providing perfect renditions of the likes of the Nürburgring, Laguna Seca, and... er... the Top Gear test track.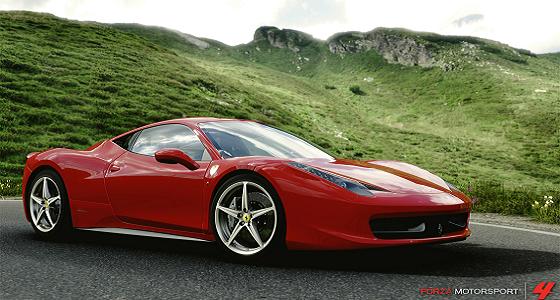 Let's take Laguna Seca by way of comparison, Forza 4's rendition is certainly a brighter affair, almost super-saturated in colours and a stark contrast to the more somber toned, but no less beautiful GT5. The actual tarmac itself is perhaps more convincing on Sony's racer, but Forza wins hands down in terms of scenery, the Lego-like trees of GT5 embarrassed by Forza's flora.
It's a similar story when it comes to the cars too, with Forza's models appearing that bit more colourful, equally aesthetically accurate but without such a severe edge to them.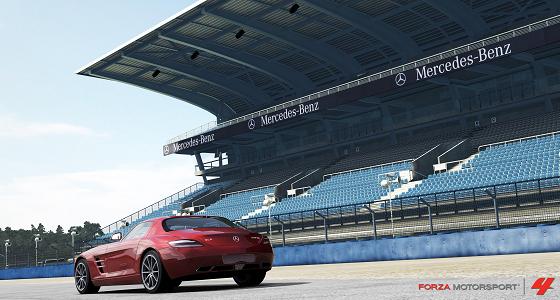 If forced to chose, I'd have to say that GT5 just about wins this particular comparison when comparing its 'premium' models – that's cars rendered specifically for GT5, interiors and all – to that of Forza, but it's close. And all 500 of Forza 4's cars include interiors, something GT5 can't boast.
It's also worth pointing out that bodywork damage is much superior in Forza. Panels crumple, paint gets scratched and lights smashed - and rendered inoperable - in realistic, ergonomic fashion. It's a good job the damage model works so well too because so kamikaze is the AI that contact is inevitable whenever one of your artificially driven competitors draws near.
Sponsored: Minds Mastering Machines - Call for papers now open