ViewSonic intros tablet sized to strike at iPad
Android, good; Gingerbread, bad
ViewSonic is taking aim right at the iPad - and would-be HP TouchPad owners - with a tablet sporting a 9.7in, 4:3 ratio IPS LCD screen.
And, yes, like those fondleslabs this one, the ViewPad 10e, has a 1024 x 768 resolution - the best, we think, for folk who regularly switch from portrait to landscape and back again.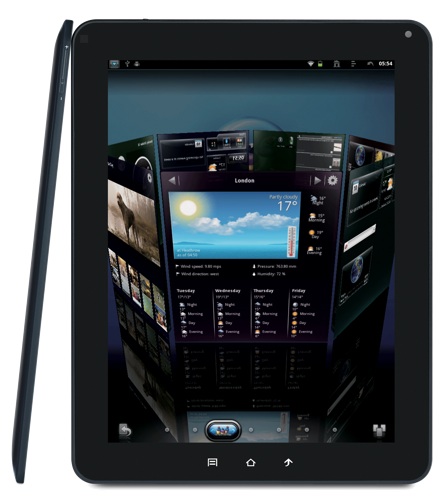 The ViewSonic goes and spoils it by only installing Android 2.3 Gingerbread… Let's hope it's cheap - right now, ViewSonic isn't saying.
The 10e's other attributes include a 1GHz CPU, 4GB of storage, Micro SD card expansion, 2.4GHz 802.11n, Bluetooth 3.0, a 1.3Mp webcam and mini HDMI telly output.
The gadget's 9.1mm thick - come on, ViewSonic, that's no way "paper thin" - and weighs 620g. It'll be out early November. ®
COMMENTS
paper thin
well it's a Sunday paper, doh!
4:4 ratio screen?
That would make it a square wouldn't it? Come on guys, try harder.
And 4:3 so it's a certainty !
Doesn't look like it will be £200 if this is the same tablet
http://store.viewsonic.com/html/ibeCCtpItmDspRte.jsp?section=26110&item=3844686
Another part of the Viewsonic web site says that the tablet comes with both Win7 and Android
Yeah, me too!
I bought an 8gb micro, WITH full size adapter for $8.99 on Friday, needed it for the new digital camera i'd bought, and I only buy micros now. That way they can go in my phones (all micro) or the digital vidcamera I already had (SD), and I wasn't sure if this was maxi or micro.
gotta love the flash media bins at the checkout at Microcenter...